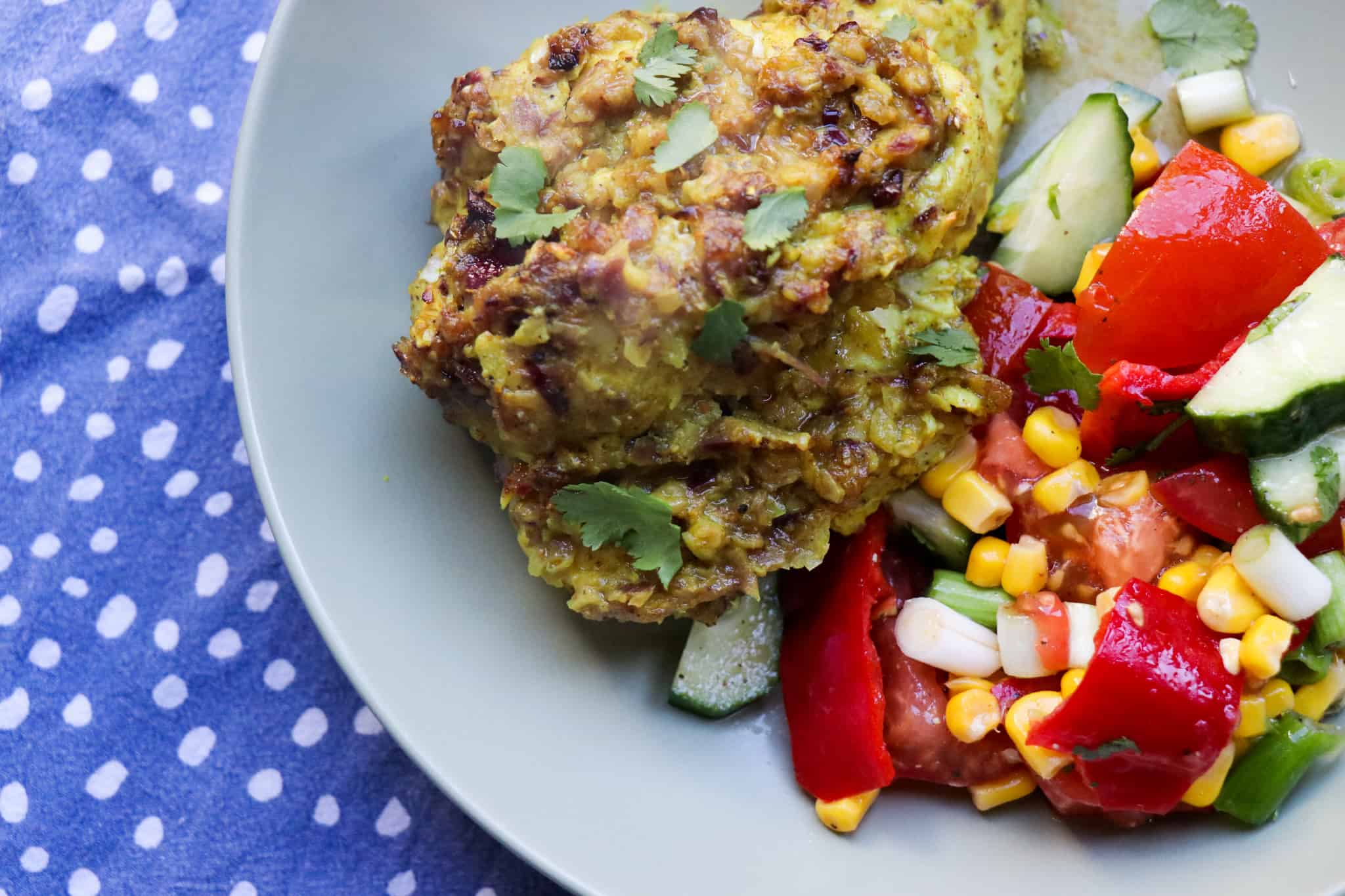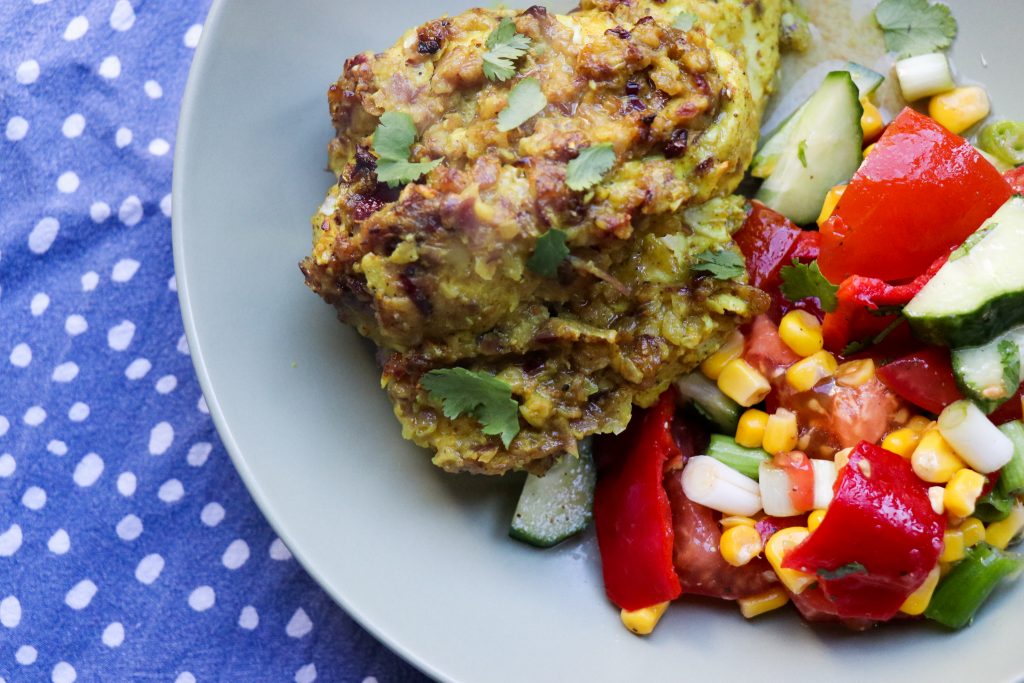 Our Sazon Chicken recipe is super easy to make, a great option for the whole family, low heat, lots of fresh flavours and only takes 15 minutes to cook.
Serves 4
Prep Time: 15 minutes
Cook Time: 15 minutes
INGREDIENTS
4 Chicken breasts
1 1/2 tbsp Olive oil
1 Red onion
3 Garlic cloves
1/2 tsp Freshly Spiced Sazon Spice Blend
For the salad:
2 -3 Large tomatoes roughly chopped
1 Lime juice
3 Spring onions roughly chopped
Handful of fresh coriander
100g Sweetcorn
1 Red pepper roughly chopped
Olive oil to dress
Salt & pepper
INSTRUCTIONS

Preheat your oven to 180C.
In a food processor blitz the onion, then add garlic and Sazon spice and blitz again.  Add the oil in stages to form a paste. Once combined, place in a bowl and add the chicken, stir well ensuring the chicken is coated in the mixture.
Place in a baking dish and cook for 15-20 minutes- check the chicken is fully cooked before serving.
Whilst the chicken cooks, combine the salad ingredients in a bowl, stir and season to taste. Set to one side until the chicken is ready.
Serve for a healthy, delicious meal.