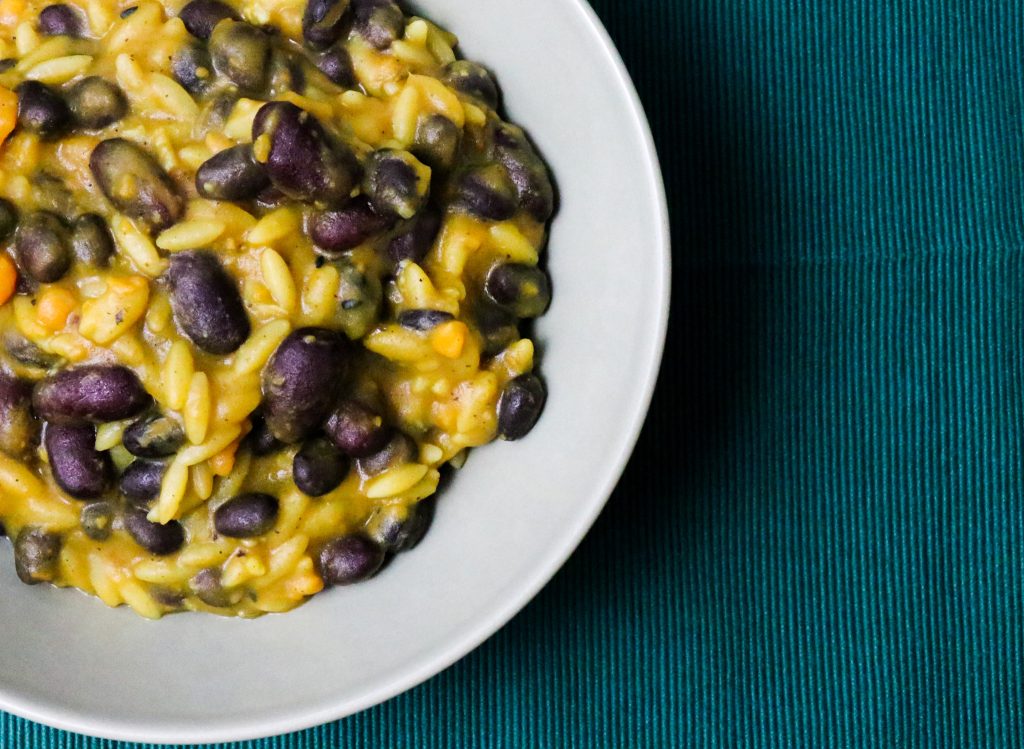 This delicious vegetarian Spicy Bean, Sweet Potato & Pasta Stew Recipe is packed with protein, texture and full of flavour. You can change the beans to butter beans or pinto beans to suit your flavour.
Serves 4
Prep Time: 15 minutes
Cook Time: 40 minutes
INGREDIENTS
1 tbsp Olive Oil
1 tsp Freshly Spiced Panch Phoron Spice Blend
150g Orzo Pasta
1 -2 tsp Freshly Spiced Adobo Spice Blend
3 Garlic Cloves crushed
250ml Vegetable Stock
400g Black Beans
400g Kidney Beans
350g Sweet Potato peeled, cut into cubes and boiled for 15 mins
Sprinkle of Parmesan Cheese
Salt to season
Serve with good quality bread or croutons
INSTRUCTIONS
Once you have boiled your sweet potato, drain and mash it and leave to one side.
Place a large saucepan on a medium heat, add the oil and then the Panch Phoron, toast for a minute before adding in the garlic. Cook for a further minute before adding the stock, pasta, Adobo Spice Blend, beans and the sweet potato. Bring to a boil and cook for around 12-15 minutes, season with salt to your taste. You may need to cook for a little longer to thicken further. Before serving, sprinkle with parmesan cheese.
Serve with bread or croutons