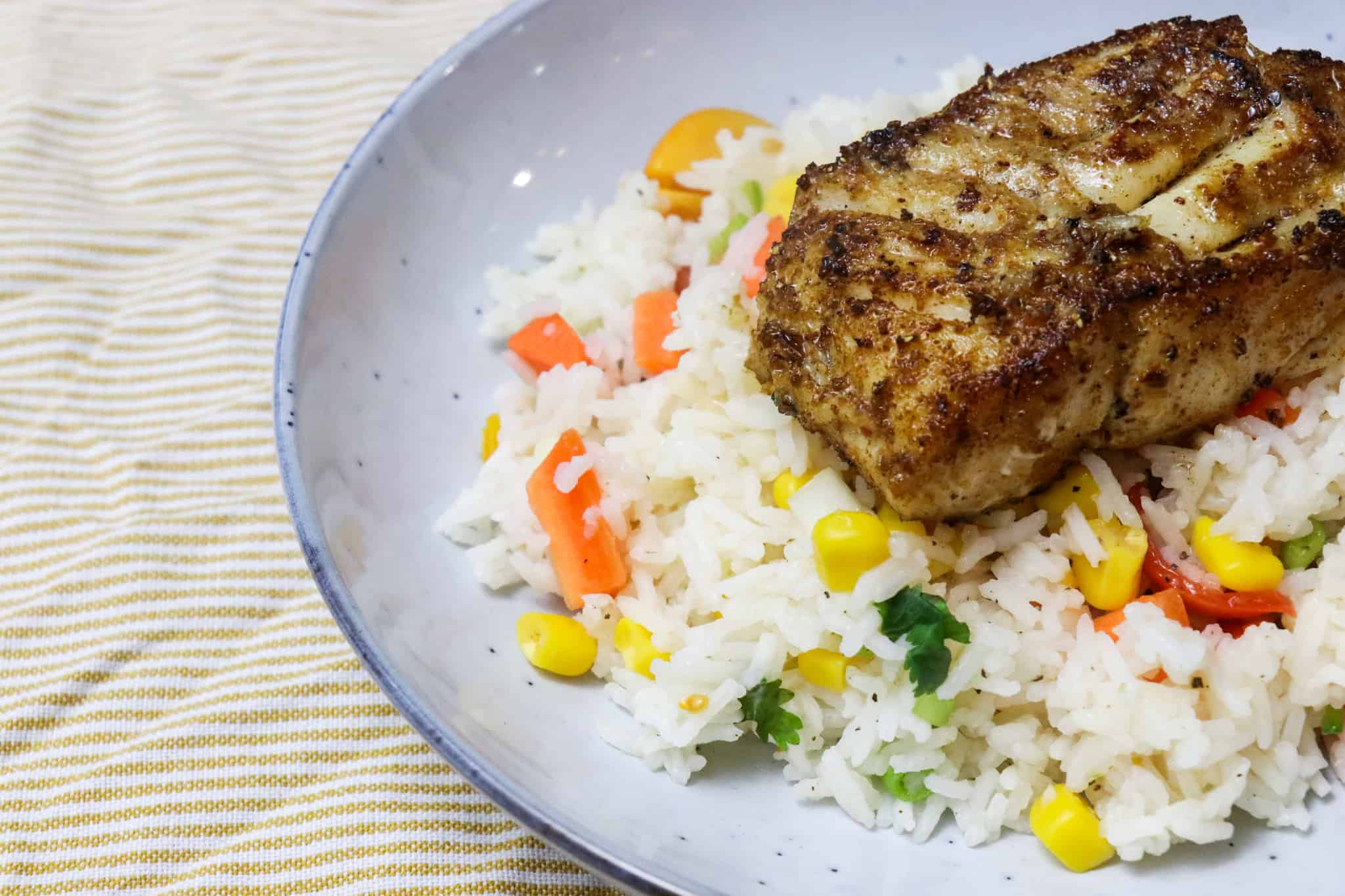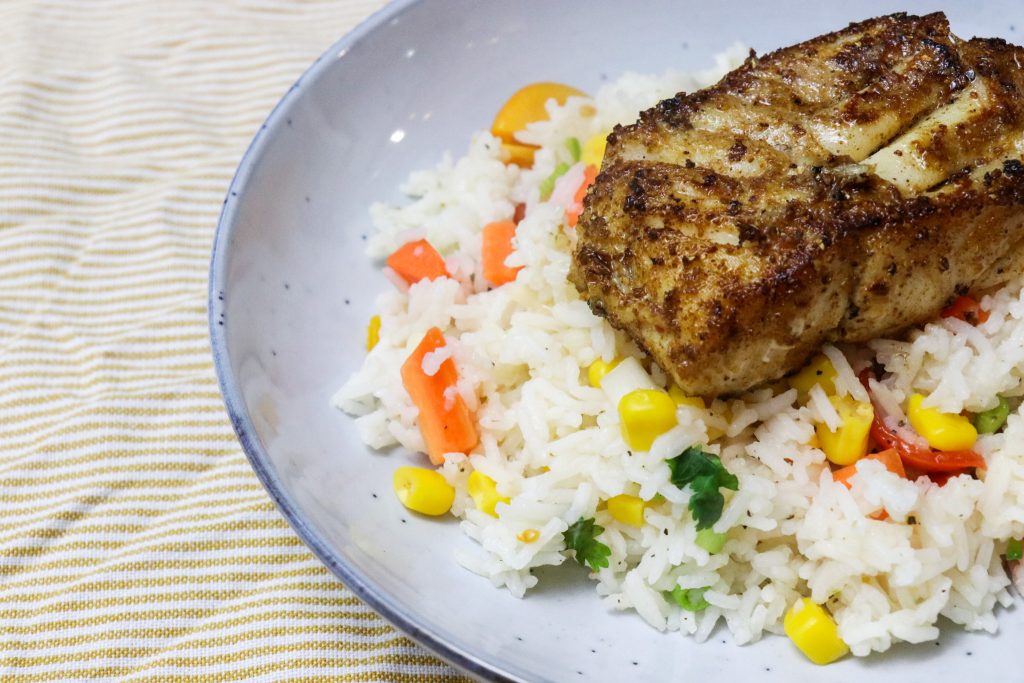 A super easy family dinner. This Tabil Spiced Cod Recipe has warmth and some heat with a variety of fresh flavours for a really healthy, delicious dinner.
Serves 4
Prep Time: 10 minutes
Cook Time: 15 minutes
INGREDIENTS
4 Cod Fillets
2 tsp Freshly Spiced Tabil Spice Blend
2 tbsp Olive Oil
1 tsp Salt
100g Butter
250g Rice
100g Fresh Tomatoes cut into quarters
1 Lemon – Juice
1 Green Chilli finely chopped
3 Spring Onions finely chopped
2 Carrots cut into 1cm cubes
150g Sweetcorn
Handful Fresh Coriander
INSTRUCTIONS
Combine Oil, Tabil Spice and salt in a bowl and mix. Add the cod and coat all over, you can cook straight away or leave to marinate.
In another bowl combine the prepared tomatoes, chilli, carrots, spring onions, sweetcorn and coriander. Season with salt and pepper. Scatter in the coriander and squeeze in the lemon juice. Leave to one side.
Boil your rice and whilst this is cooking place a large frying pan on a medium heat. Add the butter and place in the marinated cod fillets. Cook for approximately 5 minutes each side and keep using the butter to baste the fillets. This should time to roughly when your rice is ready.
Drain the rice and add to the bowl of prepared salad, mix and serve. Top with the cooked Tabil Cod.