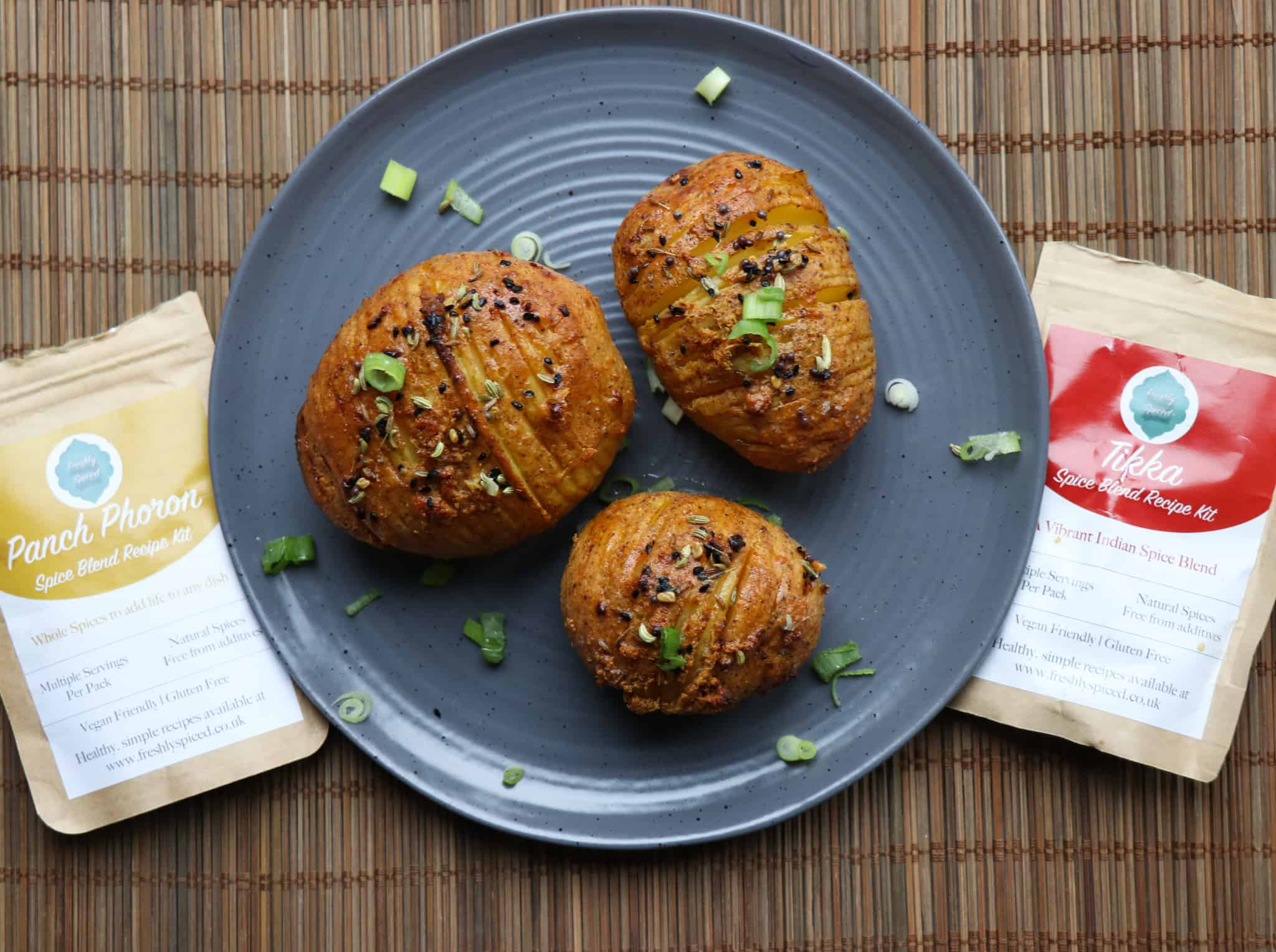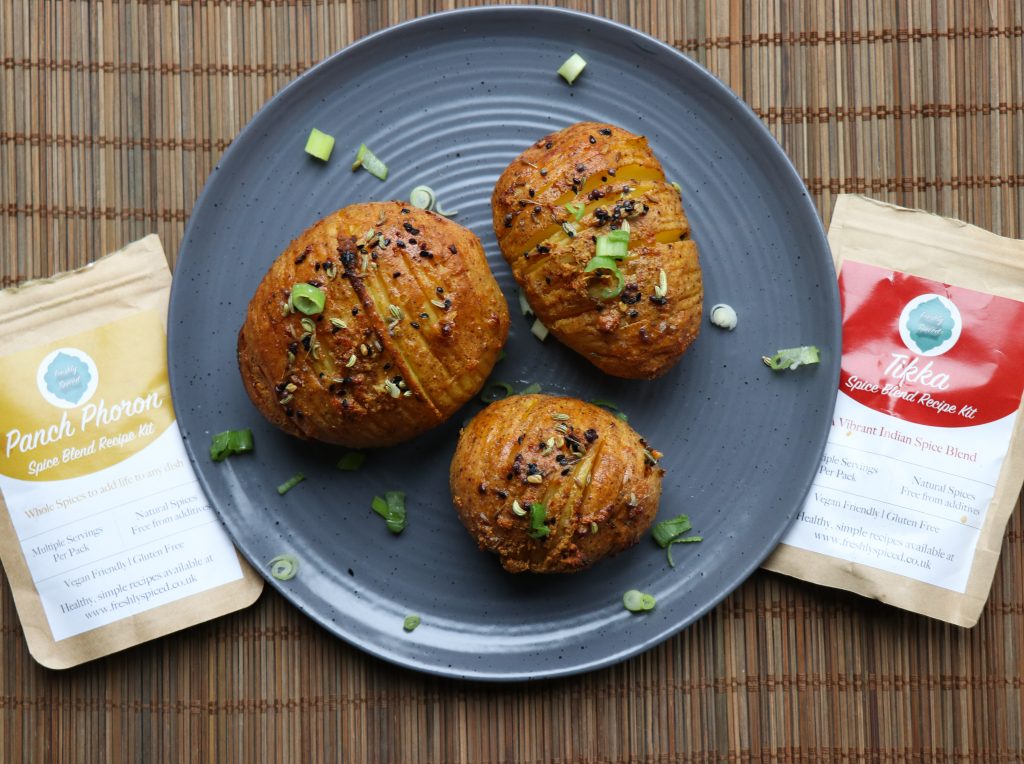 Use our Tikka and Panch Phoron spice blends to create a simple, tasty marinade. This Tikka Hassleback Potato Recipe is a perfect side dish.
Serves 4
Prep Time: 10 minutes
Cook Time: 1 hour 15 minutes
INGREDIENTS
4 Medium sized baking potatoes
3 Garlic cloves crushed
2 1/2 tbsp Natural yoghurt
1/2 Lemon
1 tbsp Olive oil
50g Salted butter
1 1/2tsp Freshly Spiced Tikka Spice Blend
1 tbsp Freshly Spiced Panch Phoron Spice Blend
Salt
1 Spring Onion
INSTRUCTIONS
Pre-heat the oven to 200C
Wash and scrub the potatoes. Using a sharp knife make straight cuts across each potato, approximately 3/4 of the way through. Repeat until you have cut incisions across the whole potato.
In a bowl mix the yoghurt, Tikka Spice Blend, Garlic and Lemon juice.
Place the potatoes onto a baking tray lined with foil, sprinkle a little salt onto each potato and then coat over the tikka yoghurt marinade ensuring they are all evenly covered.
Bake for 1 hour 15 mins (this is an approximate time as size of potato may increase cooking times) check 30 minutes in and cover with foil if they are browning too quickly.
When you have 10 minutes left to cook, add the butter and Panch Phoron into a small saucepan over a low heat, melt and mix together.
Pour this mix over the potatoes and scatter with the chopped spring onion before serving.