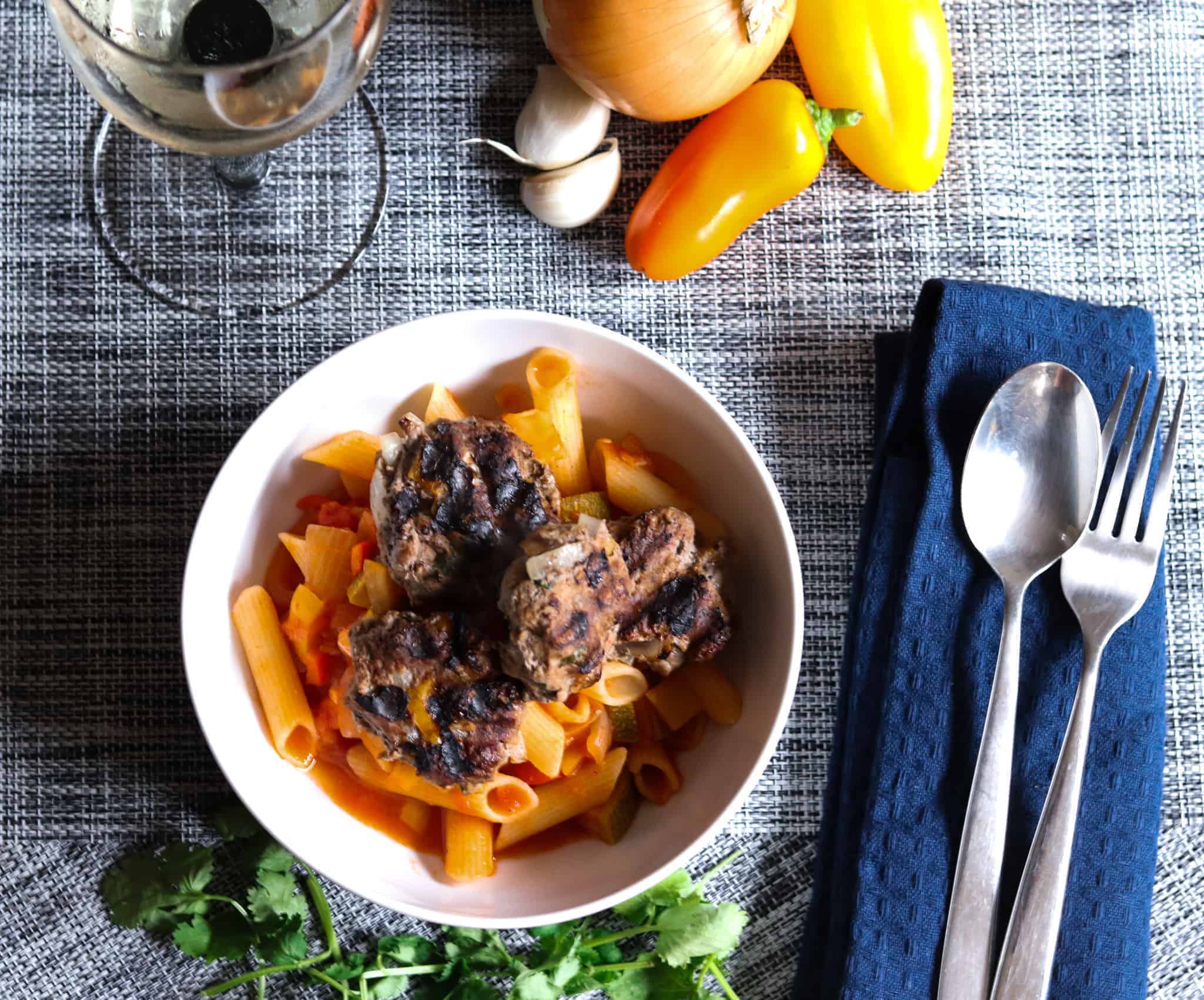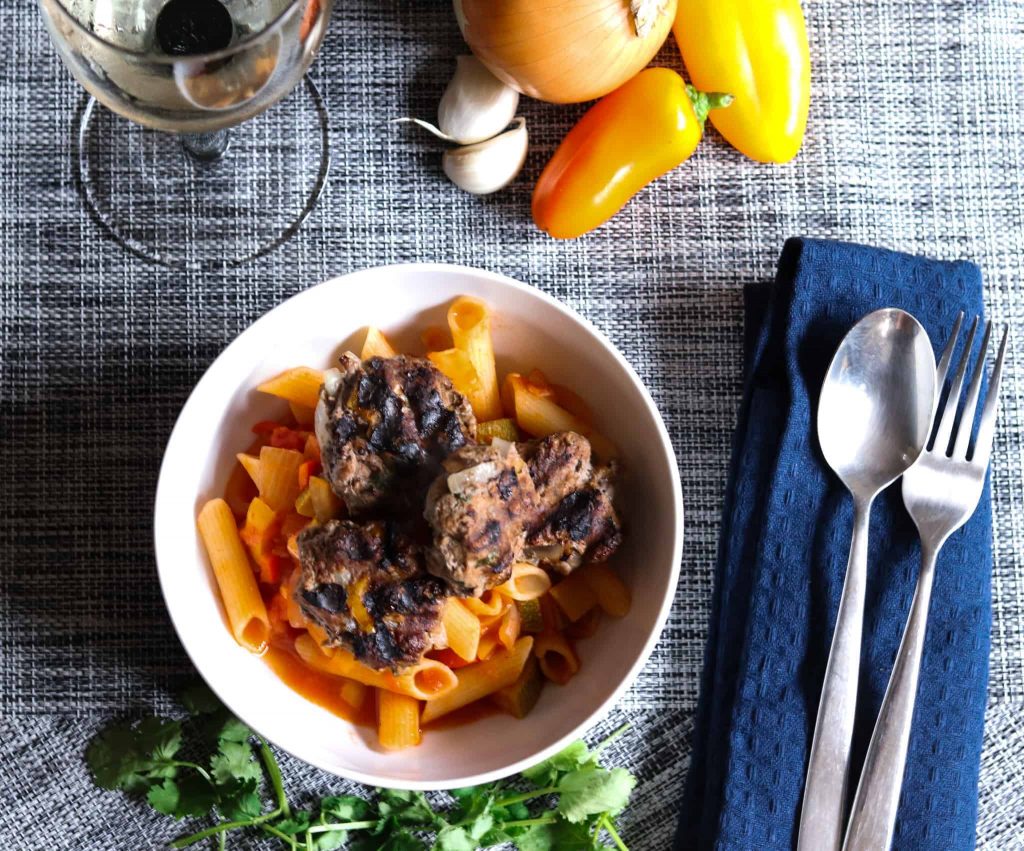 Spice up your Meatballs and Pasta with this Mexican flavoured recipe! It's a great source of protein, packs in all your veggies and enough for the whole family to enjoy.
Make the meatballs in batches and freeze them so you can use them for quick lunch options. 
Serves 4
Prep Time: 15 minutes
Cook Time: 20 minutes
INGREDIENTS
For the Meatballs
500g 5% Lean Mince Beef
1 White Onion finely sliced ( or quick blitz in the food processor)
Handful of fresh coriander, finely chopped
1 Pepper of your choosing, finely chopped
1tsp Fajita Spice Blend
1 Egg
For the Sauce
1 Courgette, roughly chopped
1 White Onion, finely diced
1 Pepper diced
2 cloves of garlic
1tsp Fajita Spice Blend
1 Can Chopped Tomatoes (400g)
250g Pasta (enough for 4 people)
INSTRUCTIONS
Combine all the meatball ingredients in a bowl, using your hands mix together thoroughly.
Take small amounts and form into balls.
Heat a heavy skillet pan and place a little oil in, put on a medium heat and cook the meatballs for 10 minutes, turn occasionally to prevent sticking.
At the same time have two other pans on the hob, also on a medium heat. One for the sauce and the other for the pasta. Get the pasta cooking at this stage.
For the sauce, heat some oil in a pan, add the garlic and onions and soften for a couple of minutes.
Add the peppers, courgettes and spice, stir and cook for a further minute.
Loosely cover with a lid for a couple of minutes, then add the tomatoes and stir.
Cover and cook until your pasta is ready, drain the pasta and add to your sauce.
Cook for a further minute or two.
Serve and place your meatballs on top.