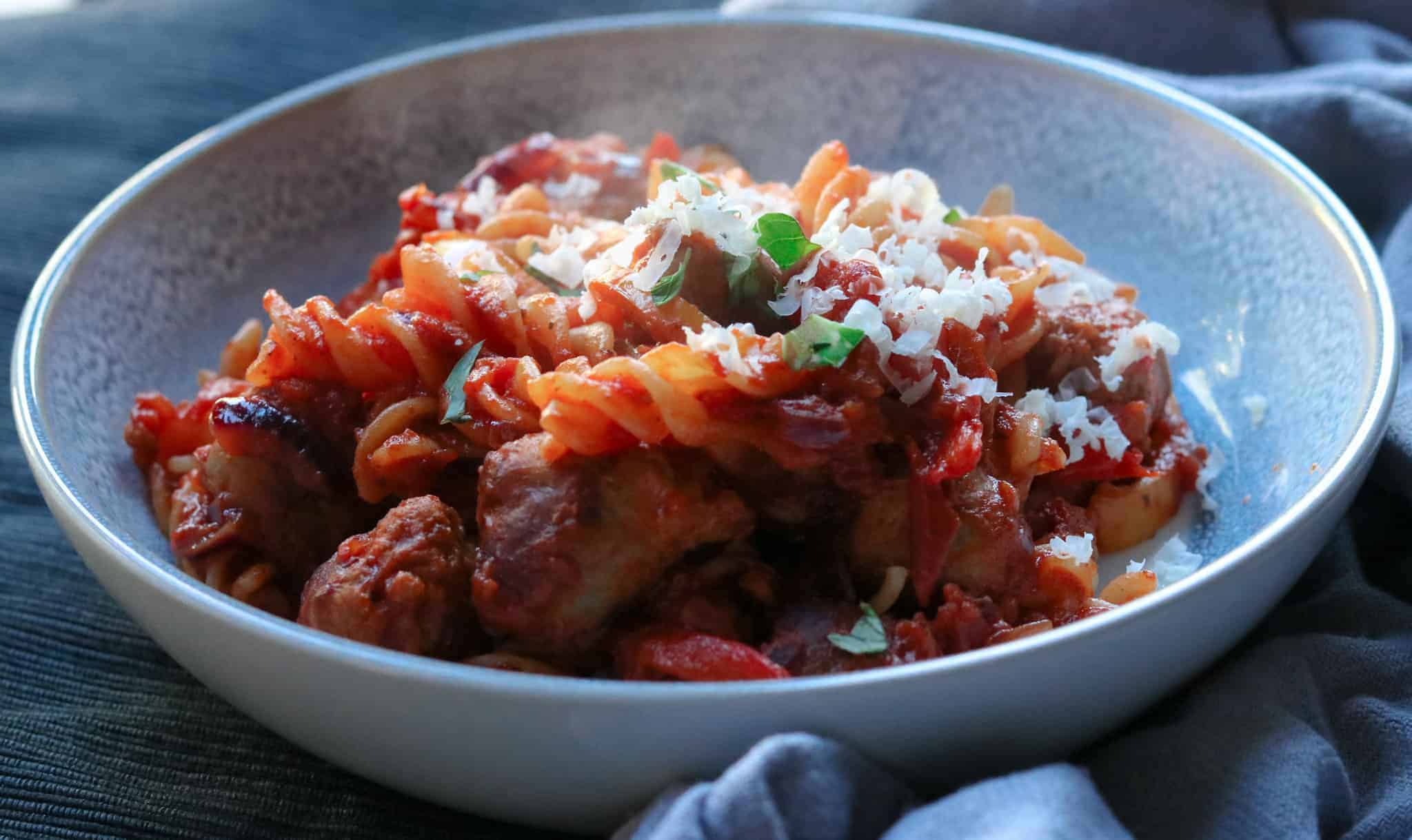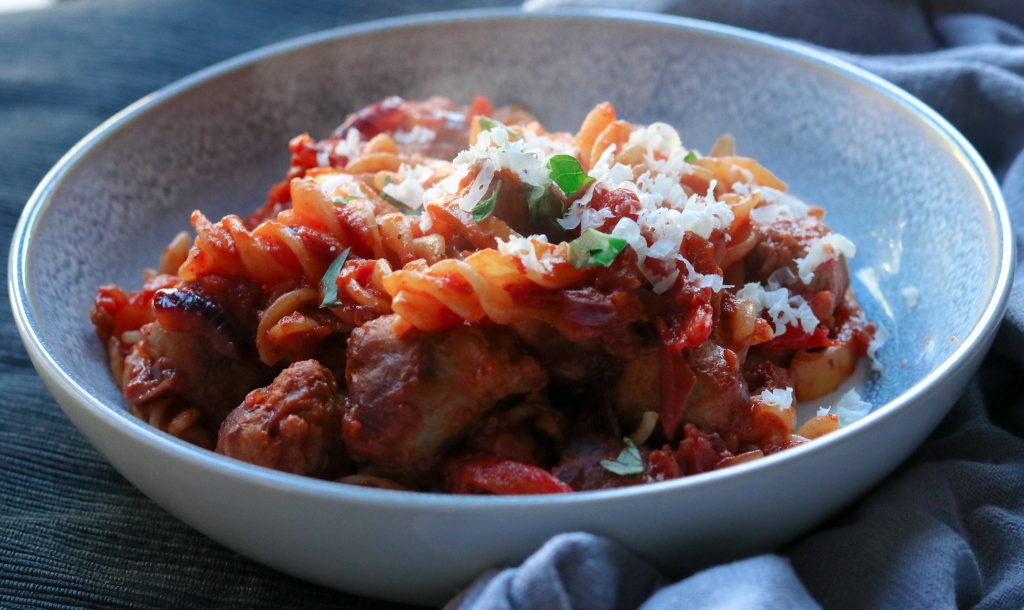 This really is a great comfort food recipe. A thick tomato sauce with good quality sausages and our Cocoa Mexico spice blend for added warmth and flavour makes the perfect Spicy Sausage Pasta Recipe.
Serves 4
Prep Time: 10 minutes
Cook Time: 30 minutes
INGREDIENTS
6 good quality sausages cut into 2cm pieces
1 tbsp Olive oil
2 Garlic cloves, crushed
1 Red onion, finely diced
2 tbsp Tomato puree
1 400g Tin chopped tomatoes
4 Sweet peppers roughly chopped
180g Penne Pasta
30g Cheese grated
6-10 basil leaves finely chopped
INSTRUCTIONS
Heat the oil in a large pan and add in the sausages pieces, cook for about 8 minutes until browned. Keep stirring them to prevent sticking.
Add in the garlic, onions and peppers and soften for around 8 minutes before adding in the
Freshly Spiced Cocoa Mexico Spice Blend
and stir through to ensure all vegetables and sausages are coated.
Whilst these are softening you can get your pasta in a pan of lightly salted boiling water.
Add the chopped tomatoes and tomato puree to the sausage mixture, keep on a moderate heat to help the sauce thicken quicker. After around 5 minutes scatter in the basil and stir through.
This should time right for the pasta to be ready after around 10 minutes. Drain and combine with the sausage tomato sauce, ensuring an even coating over the pasta.
Serve and scatter with a small handful of cheese.