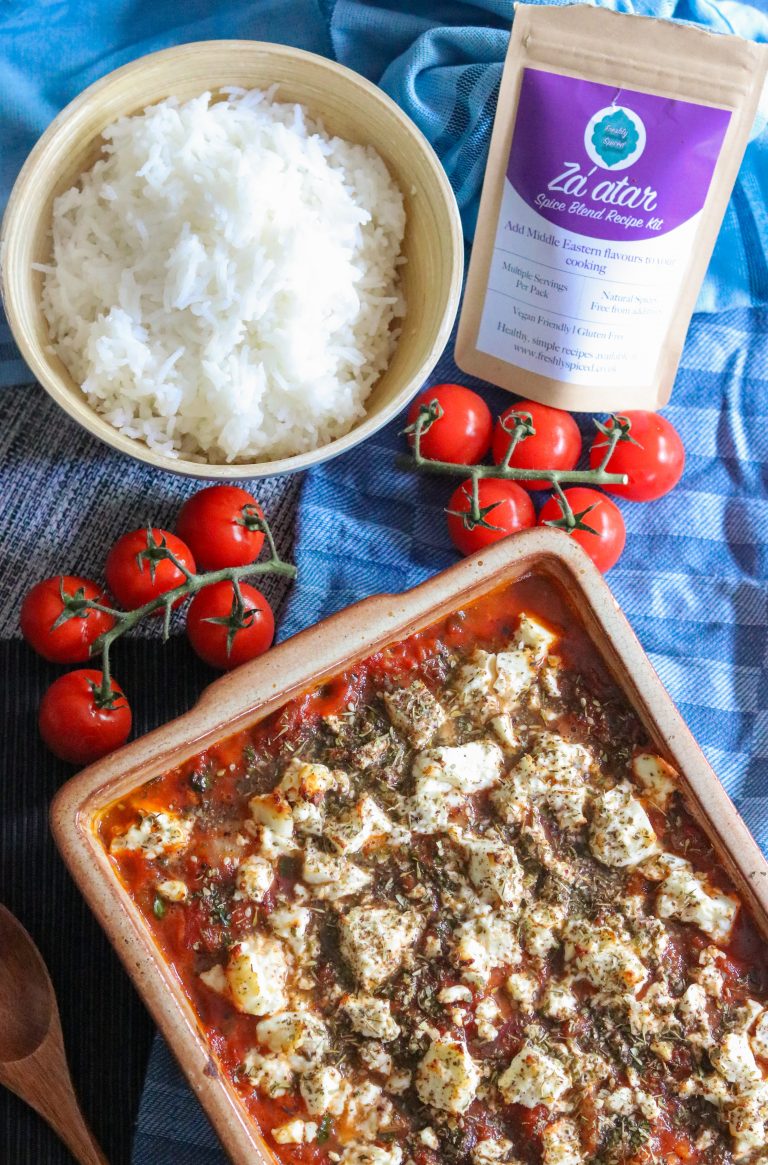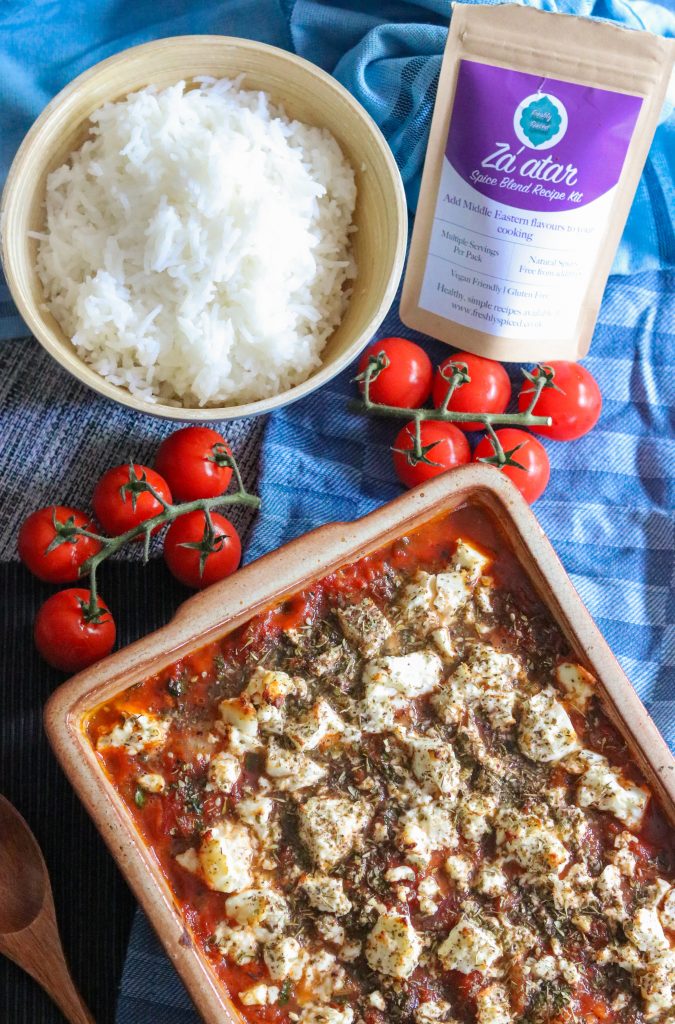 Try this delicious Prawn & Feta Bake using our fragrant Za'atar Spice Blend. This recipe is really simple to make and packed with flavour, it can be ready in just over half an hour and goes great with rice or just fresh bread.
Serves 3-4
Prep Time: 10 minutes
Cook Time: 30 minutes
INGREDIENTS
2 tbsp Olive Oil
1 red onion, finely sliced
2 garlic cloves, crushed
2 x 400g tins chopped tomatoes
2 tsp red wine vinegar
1tsp Freshly Spiced Za'atar Blend (plus 1tsp to sprinkle before cooking)
2 tbsp finely chopped flat-leaf parsley
2 tbsp fresh dill (plus extra to finish)
300g raw king prawns (if using cooked prawns adjust cooking time accordingly)
100g feta, crumbled
METHOD
Preheat oven to 190c.  Heat the oil and add the onions to cook for 5 minutes, until softened.
Add the garlic and cook for a further 2 minutes.  Stir in the tomatoes, vinegar and spice.
Add salt and pepper then reduce the heat to a simmer for 10 minutes to thicken.
Remove from the heat and stir in the herbs and prawns and transfer to an oven proof dish.
Sprinkle over the crumbled feta and extra dill and the extra spice.
Cook for approximately 8-10 minutes until the feta is golden.
Serve with rice