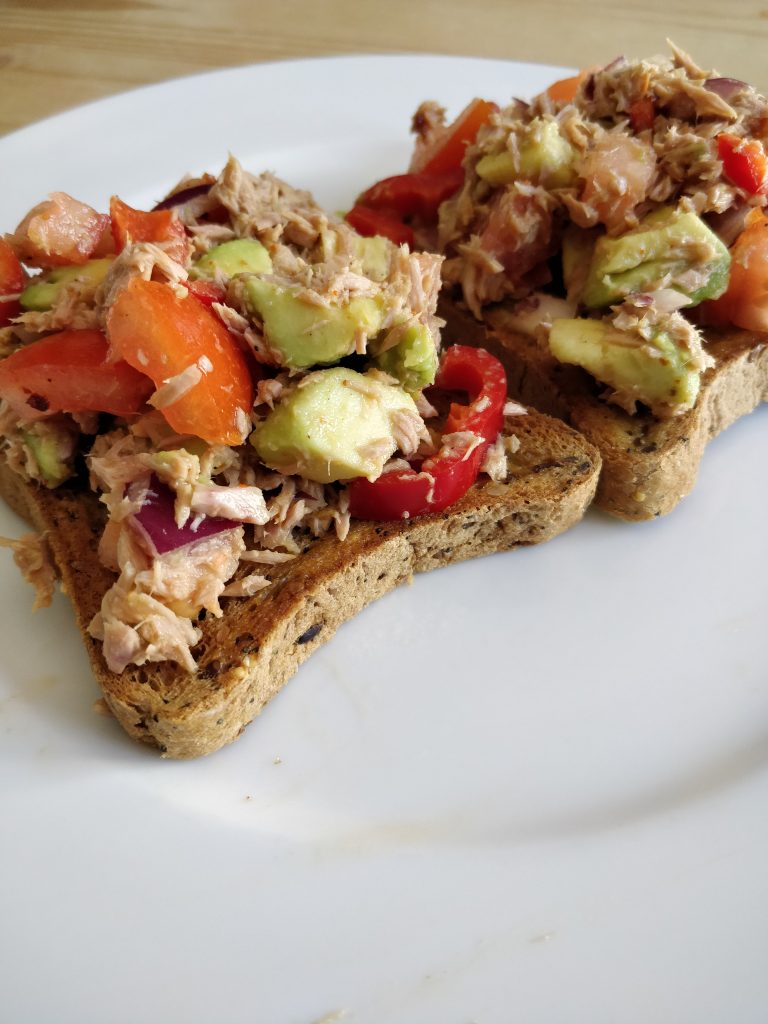 Simple, protein packed lunch. Mexican inspired flavours with tuna, avocado, red onion, peppers, tomatoes and seasoned with our Spiced Burger blend and fresh lime.
Great on toast for a yummy meal.
Prep Time: 5 minutes
Cook Time: 5 minutes
Serves 1
Ingredients:
1 tin of tuna (185g)
1tsb Spiced Burger Blend
1 avocado, scooped and cubed
1/4 red onion finely diced
1/2 red pepper finely diced
Juice of half a lime
1 tomato diced
Method:
Mix all the ingredients in a bowl and season with the spice and lime juice.
Have it carb free or serve on toast for a delicious lunch.