Festive Spiced Chutney Recipe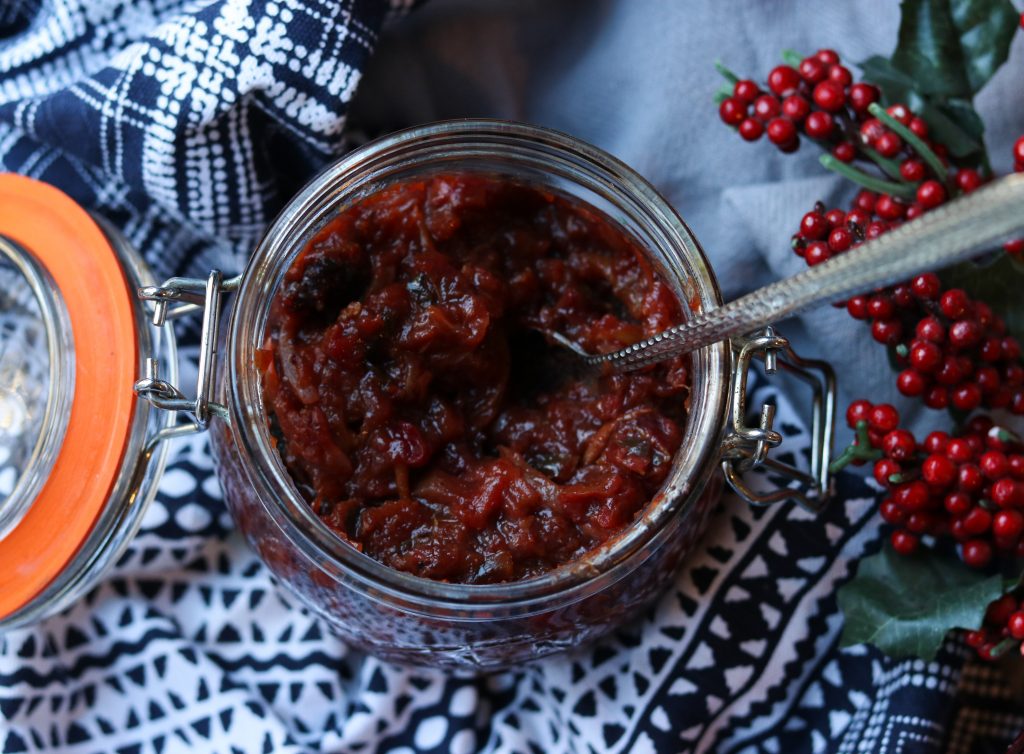 Kick start your Festive buffet with this Middle Eastern fuelled festive spiced chutney recipe using our Great Taste award winning Ras El Hanout Spice Blend. A handful of fresh ingredients for a really delicious chutney.
Prep Time: 15 minutes
Cook Time: 60 minutes
INGREDIENTS
1 onion finely chopped
300g fresh cranberries
100g pitted dates roughly chopped
300g cooking apples (approx 2) peeled and chopped into small cubes
1 orange
125ml white wine vinegar
2 tsp salt
INSTRUCTIONS
In a large pan add the onions, cranberries, dates, apples and then squeeze the orange over the top and scrape out the middle into the pan. Pour in the vinegar, spices and salt.
Give everything a good stir and bring to the boil.
Reduce to a simmer for around 45 minutes, stirring every 15 minutes to prevent any sticking
It may need an hour until it turns into a soft texture.
Turn off the heat and leave to cool a little before pouring into sterilised jars.
Serve with good quality cheese or on cold cuts of meat.