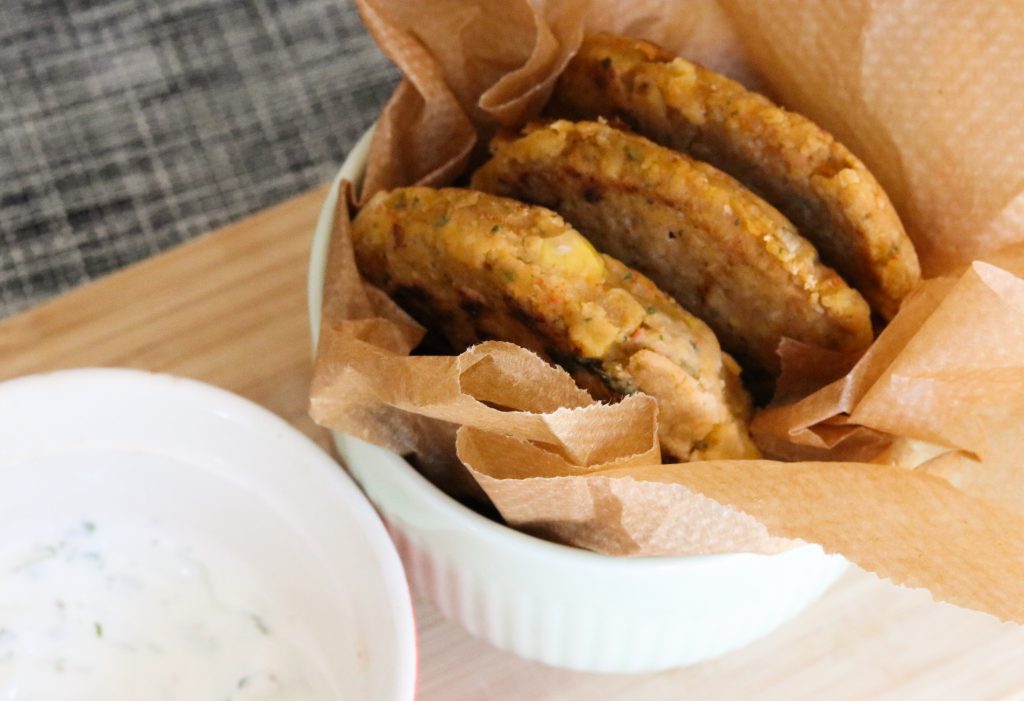 Looking for some new healthy snack options!? This Spicy Sweetcorn Fritter recipe takes minutes to put together, uses our Fajita seasoning for a little warmth and goes great with this zesty lime and coriander yoghurt dip.
Makes approx 6 patties
Prep Time: 5 minutes
Cook Time: 10 minutes
INGREDIENTS
200g tinned sweetcorn, drained
130g plain flour or GF plain flour
3 spring onions roughly chopped
2 Garlic cloves crushed
1/2 Red pepper roughly diced
Small handful of fresh coriander
For the Dip
1 1/2 tbsp Natural yoghurt
1/2 Lime juice
Small handful of fresh coriander finely chopped
Salt and Pepper to season
INSTRUCTIONS
For the yoghurt, mix all the ingredients in a small bowl, season to taste.
For the fritters, place all ingredients in a food processor saving half of the sweetcorn and blitz a few times, you should have a slightly wet mixture with a little texture to it. Then add in the remaining sweetcorn and stir /bind together.
Form 6 patties from the mixture and set aside. You may need a little extra flour if the mixture is too wet
Heat a heavy pan on the hob, add a little oil or fry lite spray. Place the fritters in the pan and cook for around 5 minutes each side, you may need to turn a few times to prevent any sticking. You should end up with browning on both sides.
Once done serve with the yoghurt dip and if you have lime left squeeze a bit onto the fritters