Apple Pie Recipe (Sweet Treat Blend)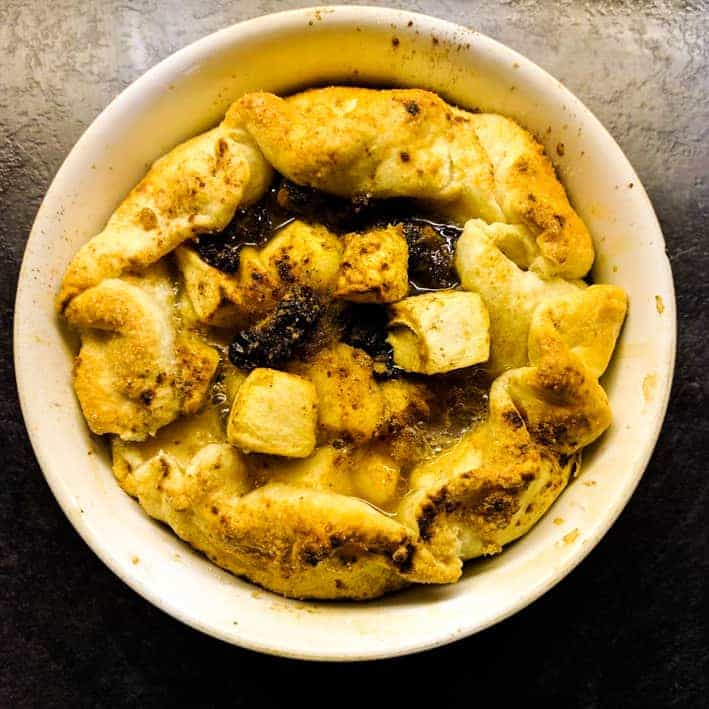 A twist on a classic apple pie with warming spice flavours, utilising our Sweet Treat Spice Blend. Natural, fresh spices without sugars to flavour your puddings.
Serves 4
Prep Time: 15 minutes
Cook Time 35 minutes
INGREDIENTS
250g Shortcrust Pastry
2 tbsp milk
1kg cooking apples-peeled, cored and quartered
25 caster sugar or brown sugar + extra for sprinkling
85g sultanas
2 tsp Sweet Treat Spice Blend + extra for sprinkling
INSTRUCTIONS
Cut the apples into 1-2cm cubes and place in a saucepan with 2 tbsp of water and the sugar, keep on a medium heat and stew down.
After about 5 mins, add the sultanas and Sweet Treat Spice Blend. Mix together and allow apples to soften.
Once softened (around 10 mins) take off the heat and allow to cool a little.
COOKING
Turn on your Oven to 200C.
Evenly roll out the pastry and ensure it can fit in a deep pie dish (big enough for 4 people).
Place the pastry in the dish and allow the edges to hang over the sides.
Spoon the apple mixture into the pastry.
Bring the outer edges of the pastry in and crimp together to form a seal around the pie with an opening in the middle.
Brush the pastry with the milk wash and sprinkle a little sugar and Sweet Treat Spice Blend over the top.
Bake for for 30-35 mins (check around 25 mins to ensure it is not over cooking at the edges).
Serve with a dollop of ice cream or custard in the middle of the pie where you left an opening