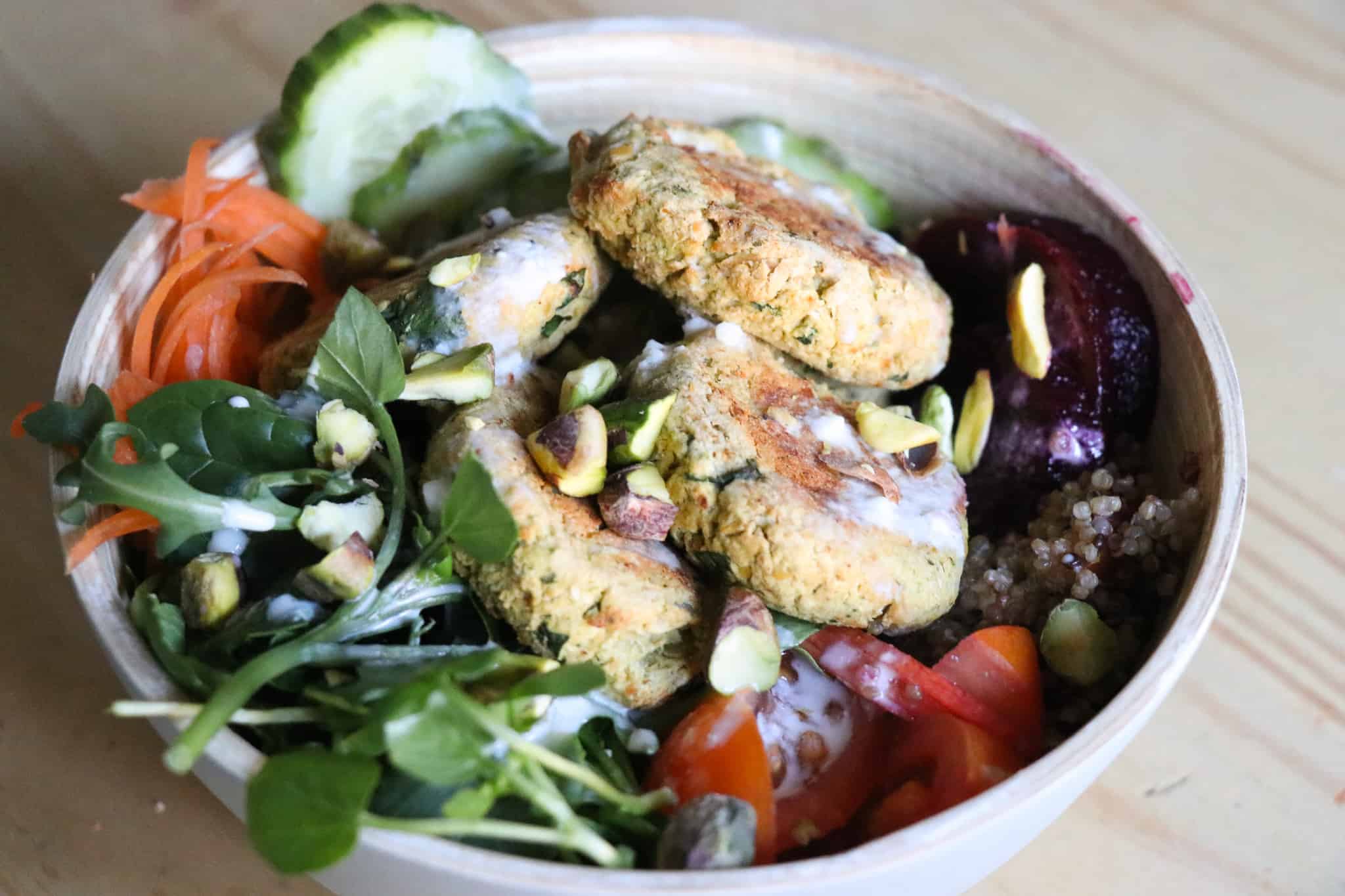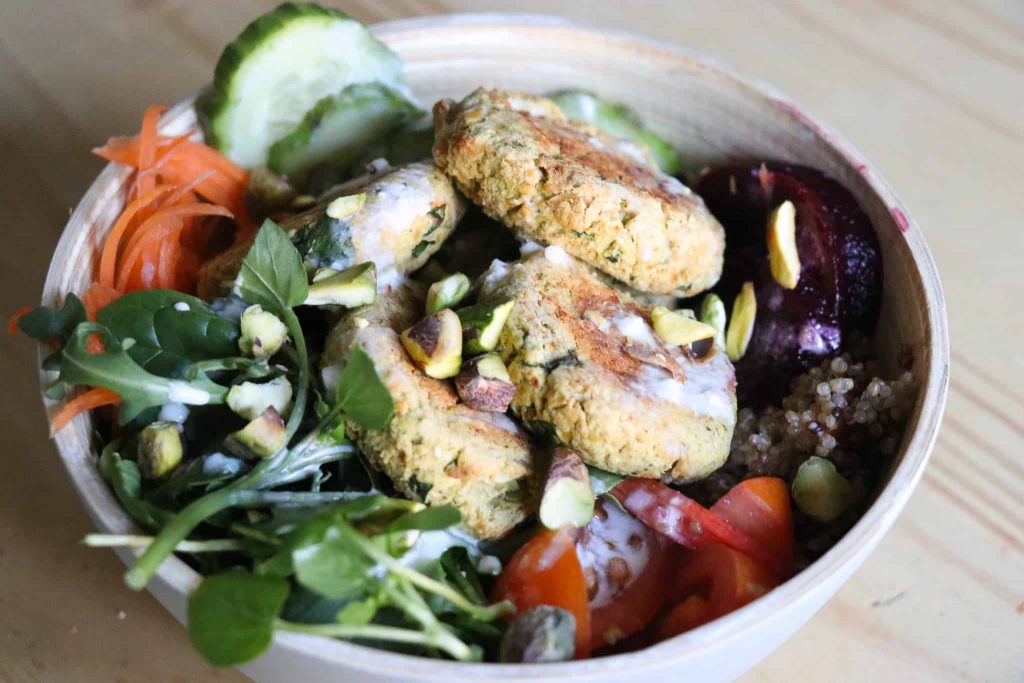 Falafel Bowl
These baked falafel with our Vegan Burger Spice Blend are really simple to make, taste great and can be made in batches and frozen. The salad is delicious and you can really mix up which flavours you like, swapping out beetroot for pickled onions or adding some peppers for a bit of crunch.
Serves 2
Prep Time: 10 minutes
Cook Time: 30 minutes
INGREDIENTS.
For the Falafel:
400g chickpeas (1 tin)
1 tsp Vegan Burger Spice Blend
1 onion roughly chopped
Handful of coriander, stalks removed and roughly chopped
For the Sauce:
2 tbsp tahini
2 tbsp water
1 lemon, juice only
1 clove of garlic crushed
Salt and black pepper to season
For the Salad:
Your choice of Quinoa or Rice, cooked to instructions on pack
1 carrot peeled
1 beetroot sliced
A couple of tomatoes roughly chopped
Choice of your favourite salad leaves
1/4 cucumber sliced
Optional:
Houmous
Pistachio nuts
INSTRUCTIONS
For the falafel, drain the chickpeas, rinse under water and pat them dry. Then place all the falafel ingredients in a food processor and give a few blitz's forming into a paste, do not over do it as you don't want it to go wet.
Set your oven to 200C. Place baking parchment onto a tray and form small balls with the mixture, place onto the tray. We use a little oil spray to prevent sticking onto the baking parchment. You can leave them as ball shapes or gently press down to flatten them out. Cook in the oven for 30 minutes, turning half way through.
Whilst the falafel are cooking, combine all the sauce ingredients into a bowl apart from the lemon. Stir through and it will start to thicken, add the lemon juice and it should loosen. You can add more water if you want a looser consistency.
Combine all your salad ingredients together, place the cooked falafel on top and drizzle the sauce over. You can choose to add hummus and a scattering of chopped pistachio nuts on top.