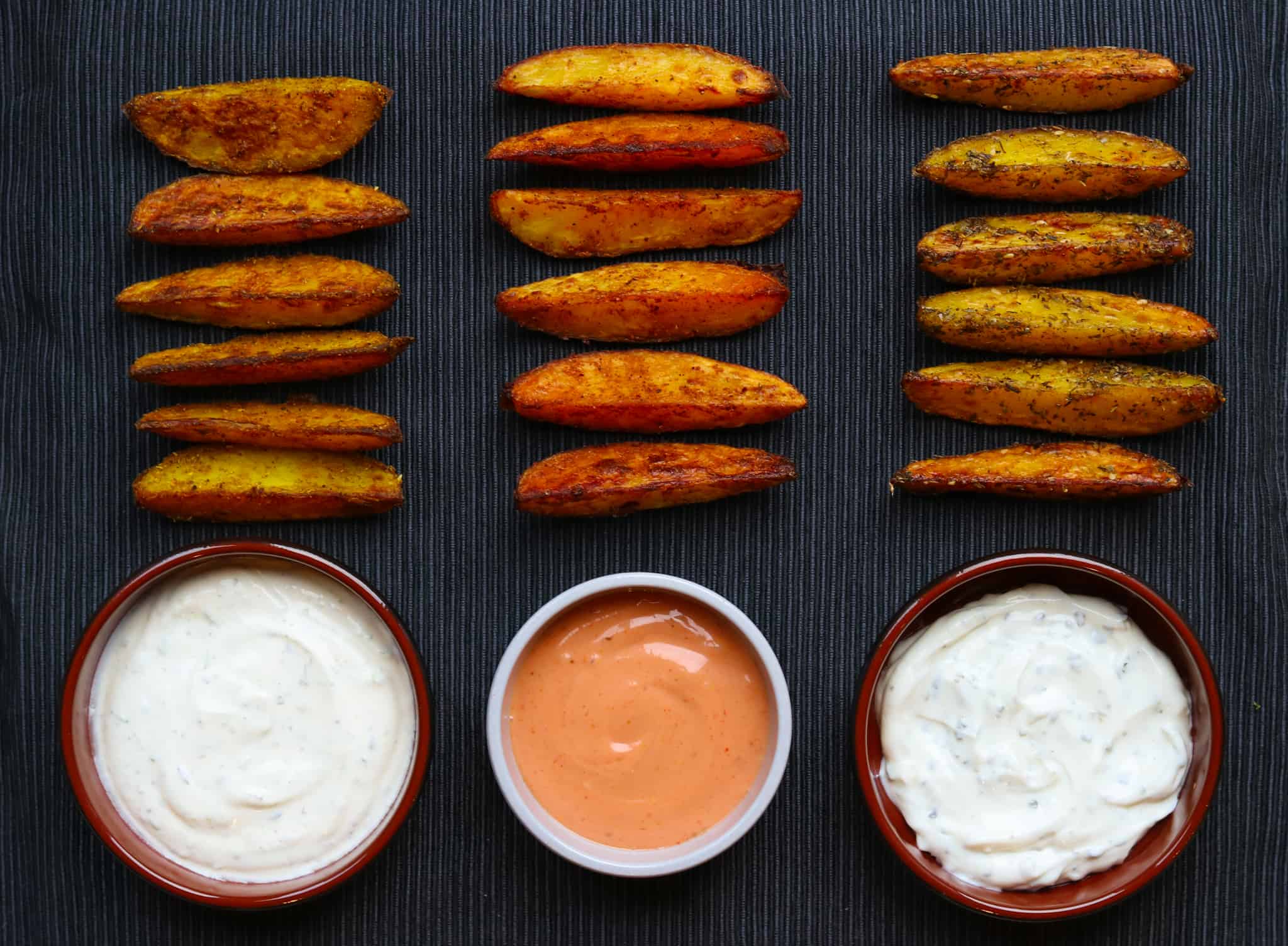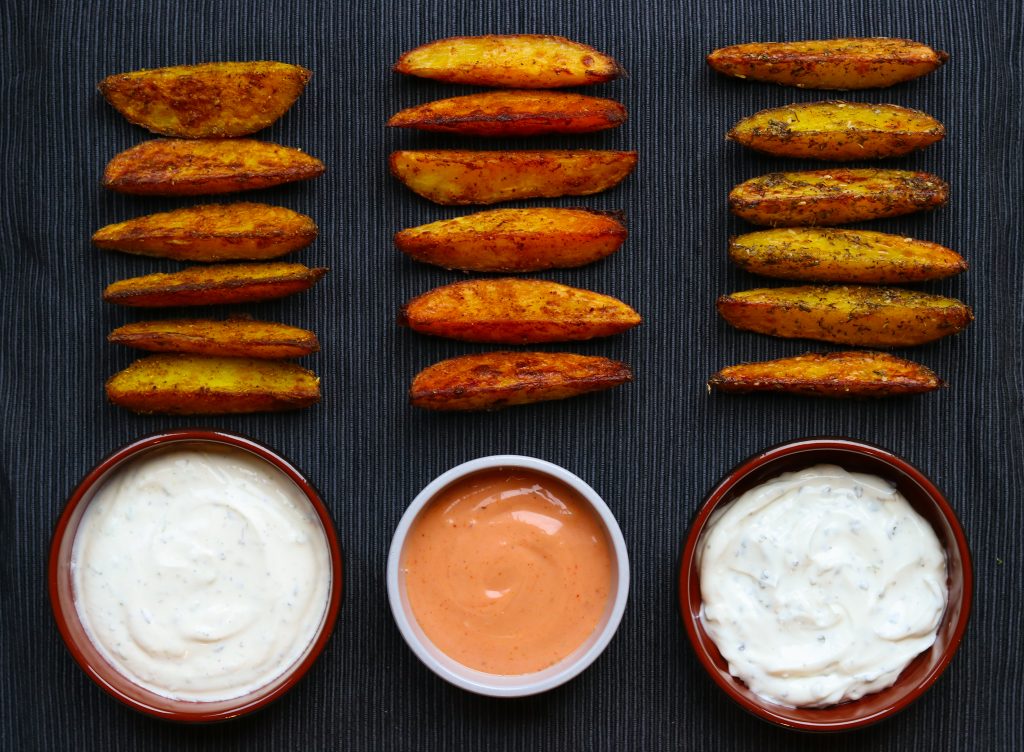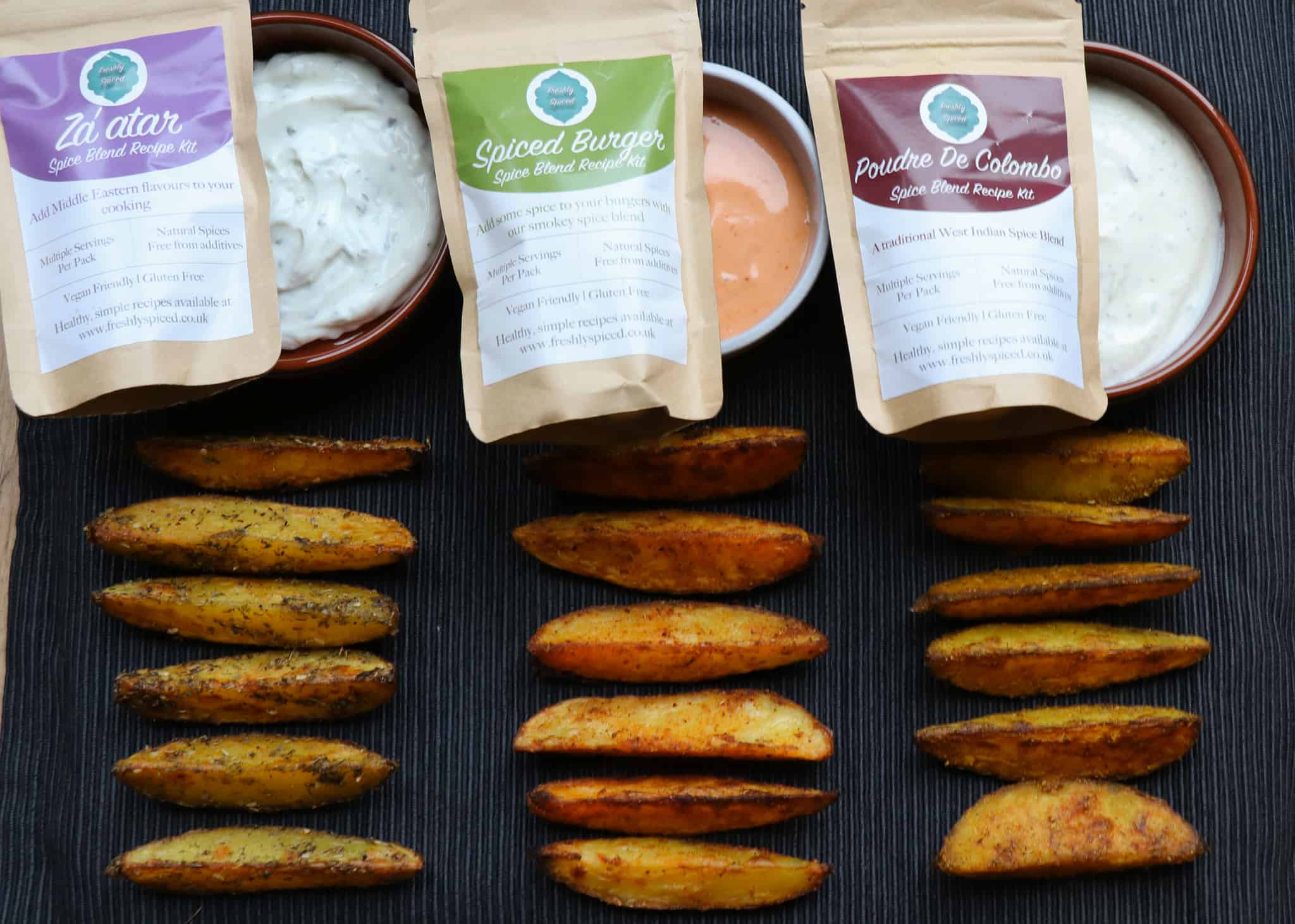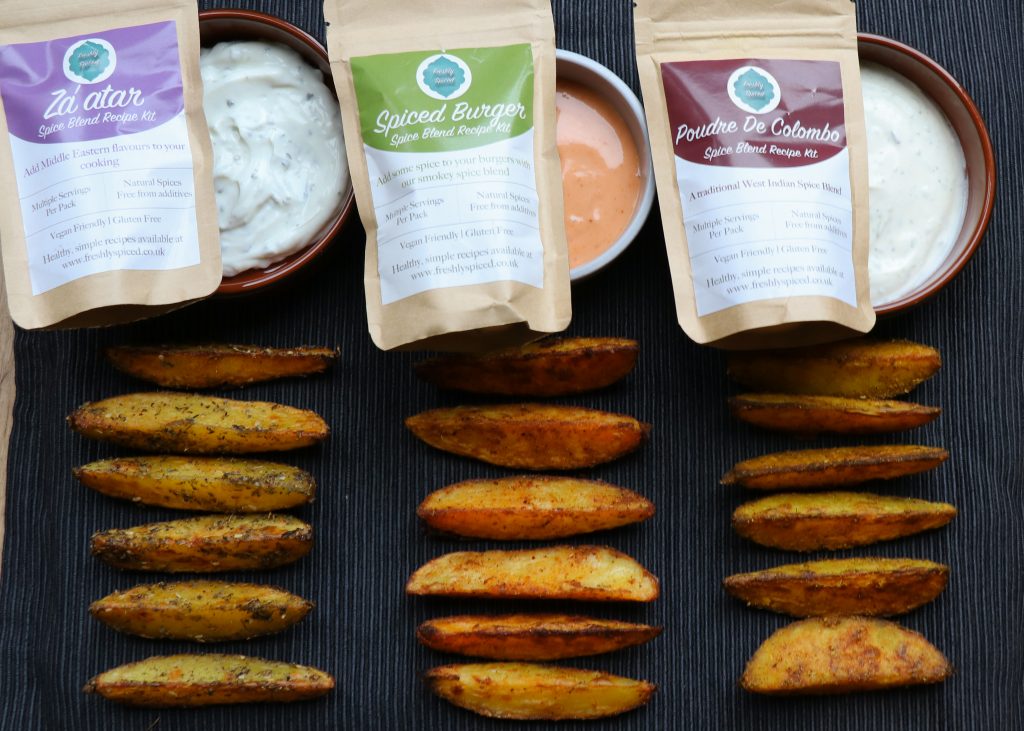 Our spice blends are very versatile and we encourage customers to experiment and try different uses. We love using them on Wedges to create a range of different flavours. We have one simple recipe with 3 different coating options and 3 very different dips.
Serves 4
Prep Time: 15 minutes
Cook Time: 35 minutes
INGREDIENTS
For the Wedges
600g Potatoes washed and each cut into 6 wedges
Olive Oil
Or
Or
For the dips
Sour Cream & Lime Dip
Add 150ml Sour cream in a bowl, using a grater zest the lime in and squeeze in the juice, then sprinkle with 1.5tsp Za'atar Spice Blend and stir.
Spicy Burger Dip
Equal parts ketchup and mayonnaise plus 0.5tsp english mustard and 1.5tsp Freshly Spiced Burger Spice Blend. stir throughly
Mint Yoghurt
Mix 150ml natural yoghurt with 1.5tsp mint sauce for a fresh dip for the curry wedges
Preheat oven to 200C and place a baking tray in to pre heat
Place the potatoes in a pan of water and bring to the boil, once the water is boiling simmer for 5 minutes, drain and leave to steam in a colander with the pan placed over them.
In a bowl add the chosen spice and 1 1/2 tbsp olive oil, mix thorough then add the potatoes to ensure wedges are coated.
Place onto pre heated tray and bake in the oven for 25- 30 minutes, check part way through and turn them over to get an even cook
Serve with your chosen dip