Spicy Tofu, Pear & Beetroot Salad Recipe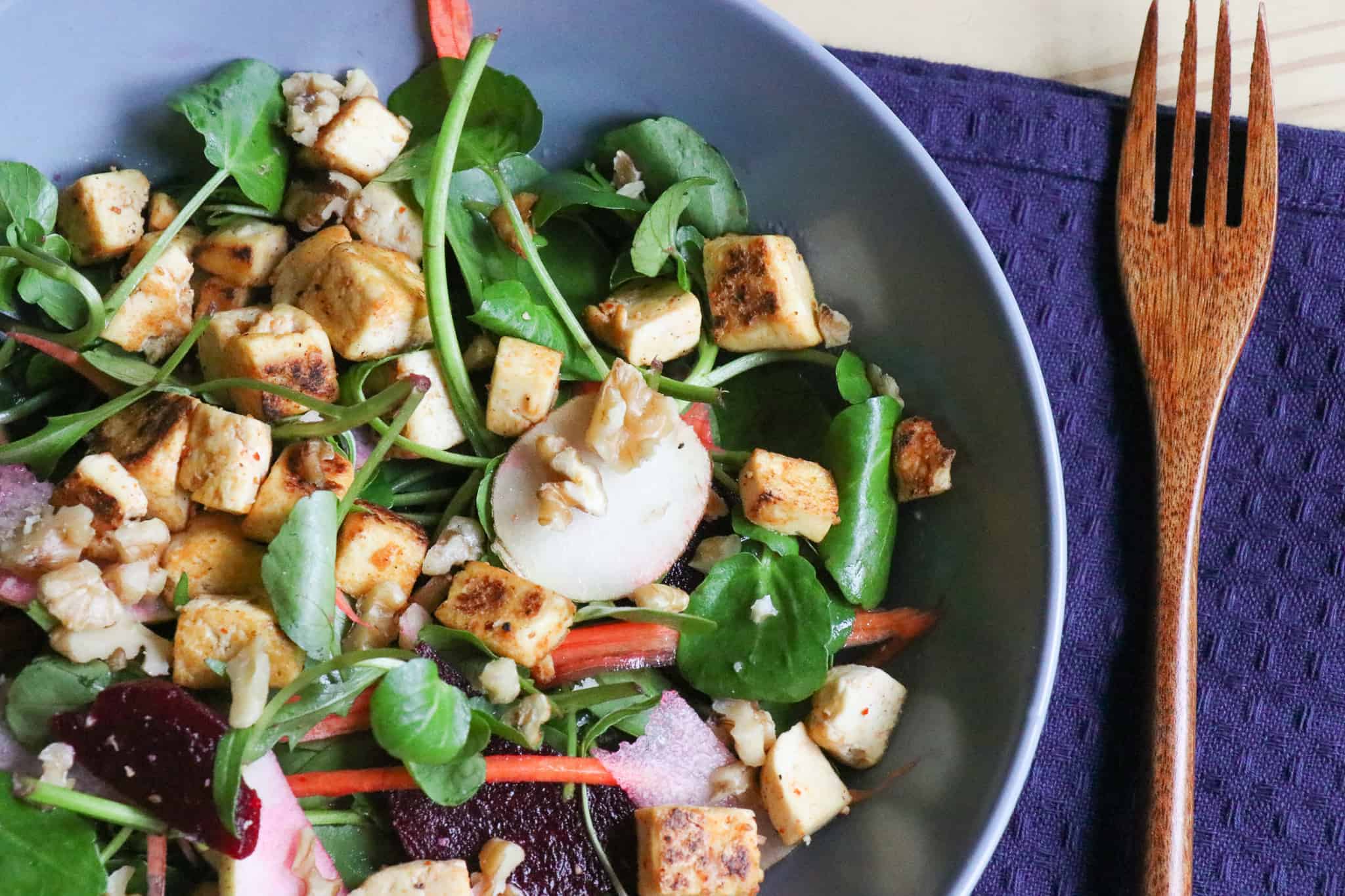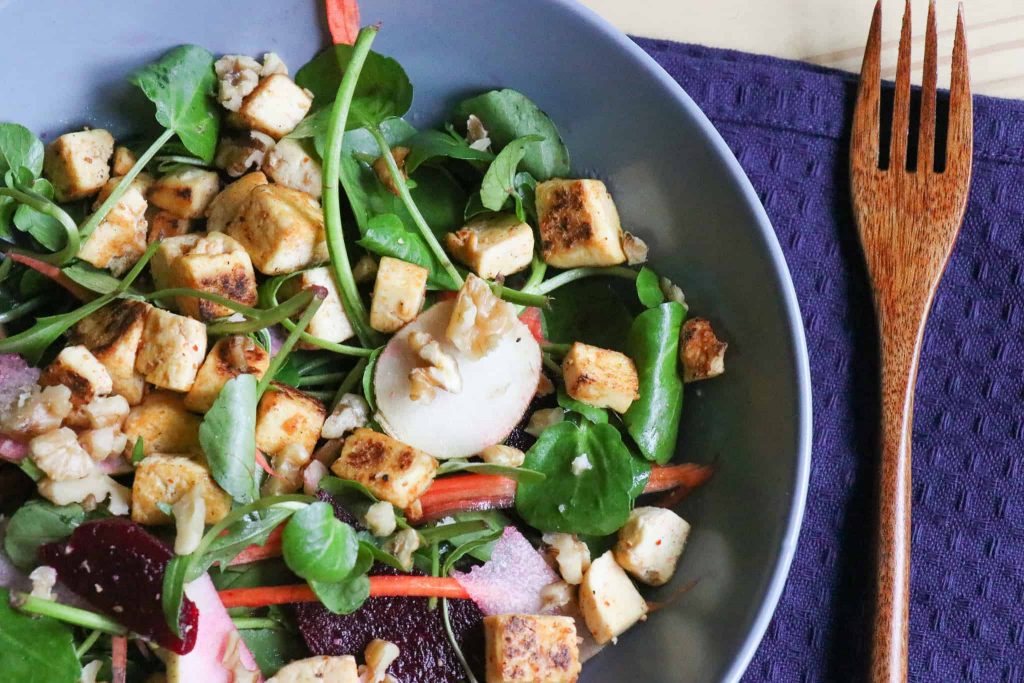 Kick start your Veganuary with this delicious spicy tofu dish. We use our Spiced Burger blend containing warming paprika, a kick of chilli, cumin, black pepper and more to really flavour the tofu. This goes great with the fruity pear, the zing from the beetroot and lime and the crunch from the walnuts. A good source of natural protein and with our burger blend you can make this for 2 people 6 times from one pack.

Serves 2
Prep Time: 10 minutes
Cook Time: 10 minutes
INGREDIENTS
250g Tofu cubed
4 large handfuls of your favourite salad leaves, we used spinach, rocket and watercress
1 tsp Spiced Burger Blend
2 limes
1 pear cut in half and sliced into 2 cm strips
1 carrot peeled
1 beetroot sliced 
A small handful of walnuts roughly chopped
You can add in some sweet pepper if you choose (finely chopped)
INSTRUCTIONS
Cube the Tofu and place in a bowl with the Spiced Burger blend, squeeze in the juice of half of a lime and combine to coat the spice over the tofu.
In a frying pan, heat a little oil and add the tofu, it will take around 8 minutes to cook, every few minutes give it a stir, ensuring it doesn't stick
Meanwhile in another bowl add all the other ingredients apart from the limes and walnuts and mix
Squeeze the remaining limes into a dish or small container
Place the salad into your serving bowl, once cooked put the tofu on top before scattering the walnuts and drizzling the lime juice.