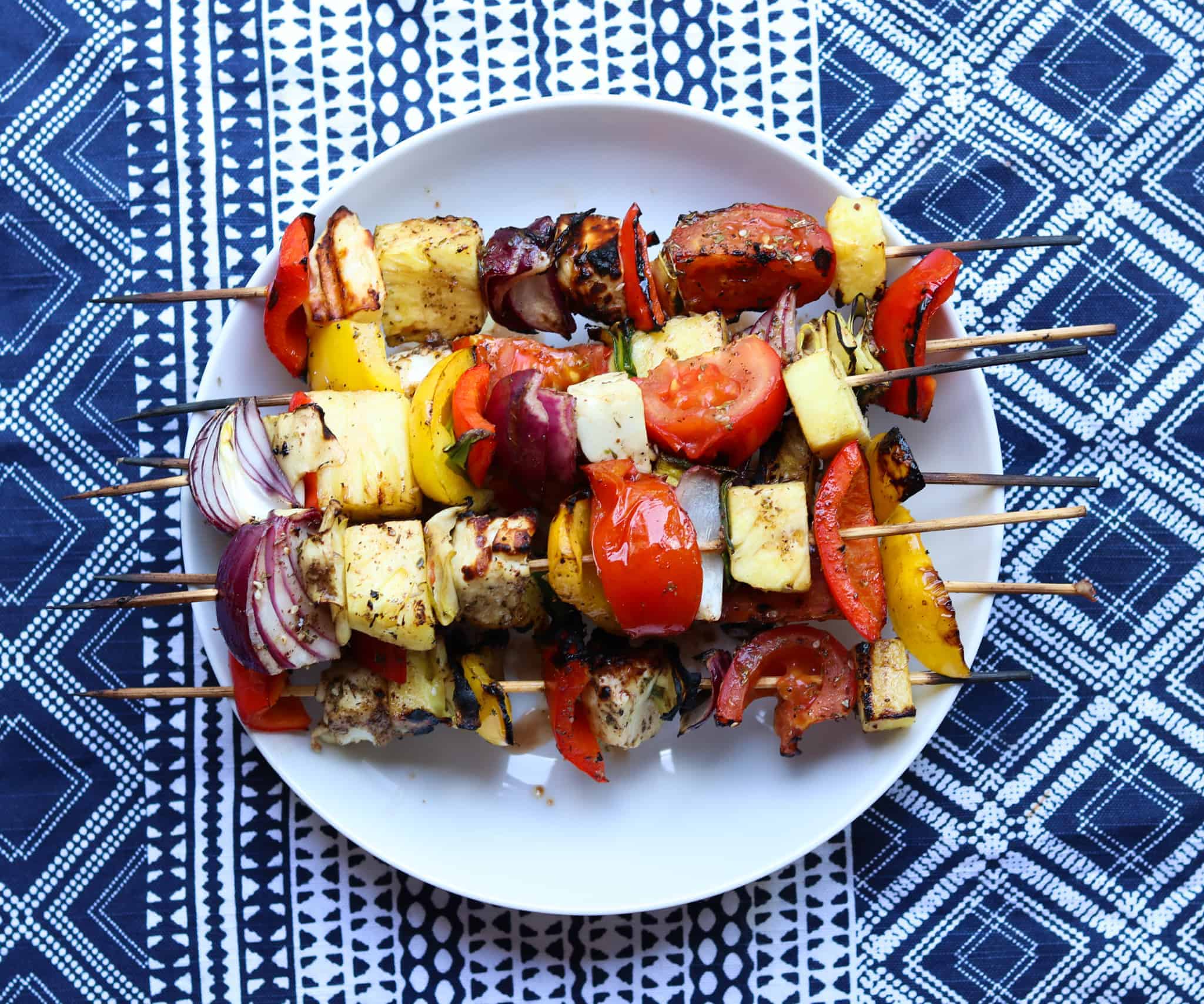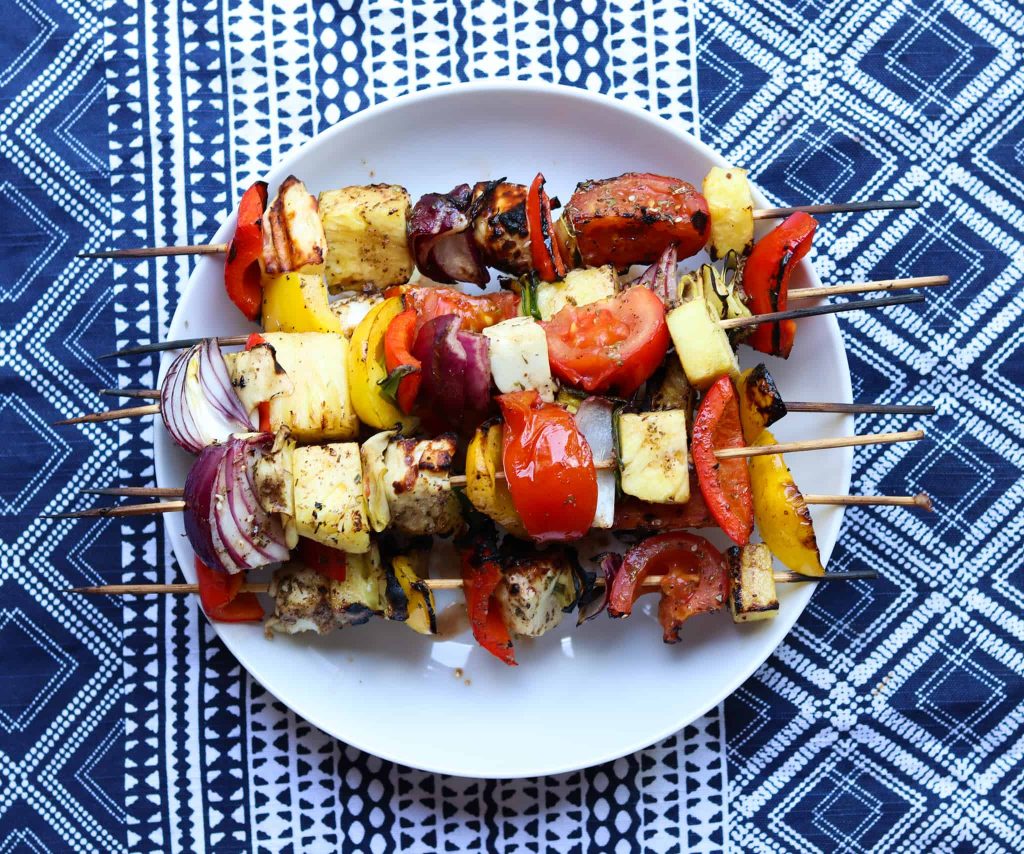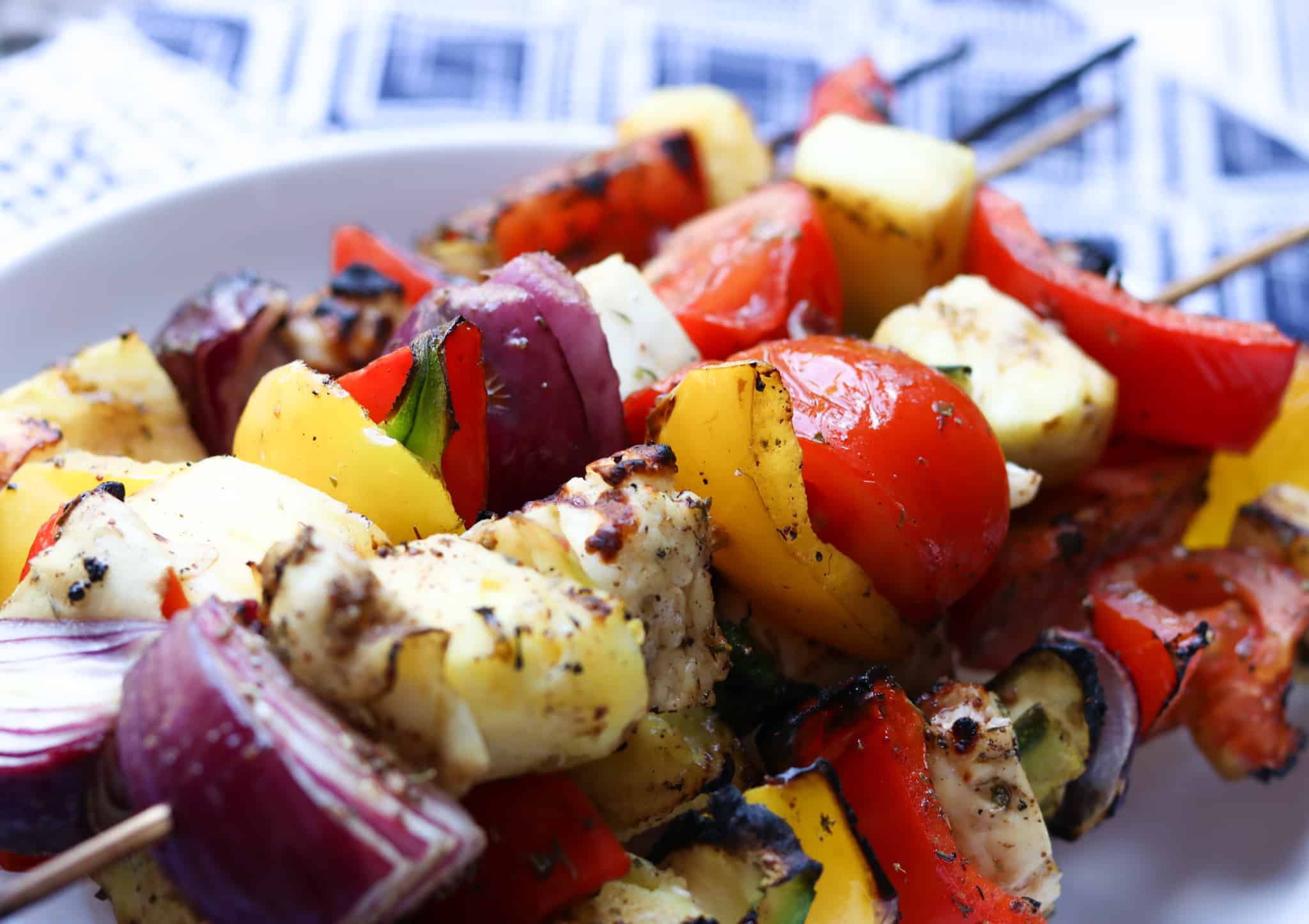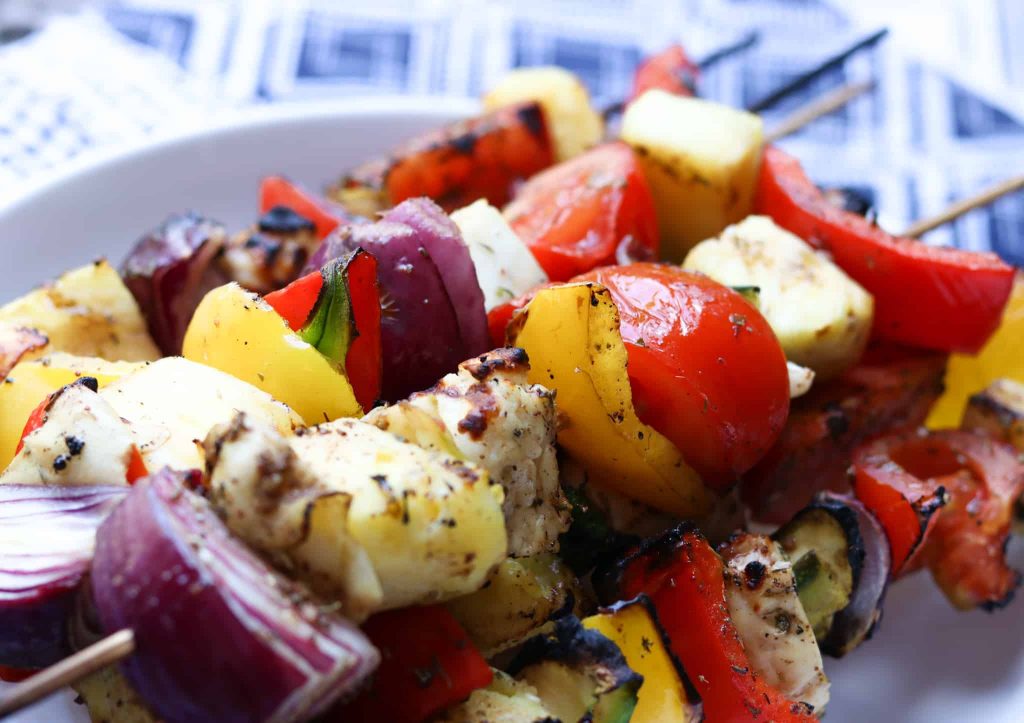 This Za'atar Veggie Kebab recipe is super easy to make and a great way to get kids to eat their vegetables and involved in cooking. It's ideal for BBQ's and really packs lots of sweet flavours with some zing from the lemon and balsamic.
Serves 4
Prep Time: 10 minutes
Cook Time: 10 minutes
INGREDIENTS
1 Red Pepper cut into 3cm square pieces
2 Large tomatoes cut into quarters
2 Red onion cut into quarters
1 Courgette, peeled into long strips
1 pack of Haloumi (200g) cut into cube pieces
1/2 Pineapple, skin removed and cut into 3 cm cubes
2 Garlic cloves crushed
1 tbsp Balsamic vinegar
Olive Oil
1 Lemon
6-8 wooden skewers- soak in water so they don't burn on the BBQ/Grill
Preheat your BBQ or Grill to 200C
Combine the ingredients on each skewer to include at least one piece of each of the red pepper, tomato, red onion, Haloumi, pineapple and courgette. Make sure you fold the courgette over a few times before skewering it on, this gives a nice crisp to the exposed edges.
Don't over load the skewer as you want an even cook
Once done coat the kebabs with the marinade, there should be enough to leave a little behind to drizzle on at the end if you wish
Place directly onto the BBQ and cook for around 10 minutes, you will need to turn every 2 -3 minutes and make sure you get an even cook. You may want to leave on for a little longer to suit your preference
If you wish you can drizzle any remaining marinade over at the end