Also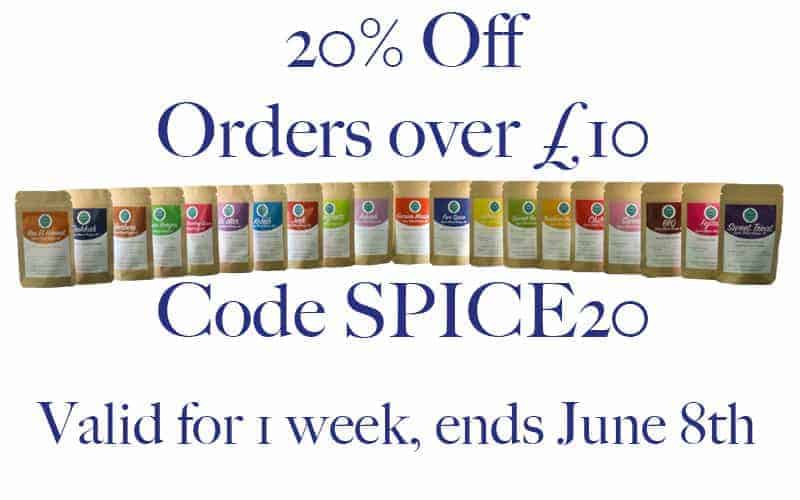 Stock up on your favourite spices and blends with our 20% off all orders over £10.
Valid for 1 week, get your orders in and try some of of new blends or add one of our spice tins to keep your cupboards organised.
Take advantage of the offer and get a unique gift for Fathers Day with a range of specially created gift sets with a range of bespoke recipes on our site and Youtube Channel
We have just launched our take on a Five Spice Blend. This contains Sechuan Peppercorns to offer a fruity flavour to a traditional spice blend. Also Great on chicken, tofu and eggs.
Keep an eye out for more new blends coming in the next weeks and months.