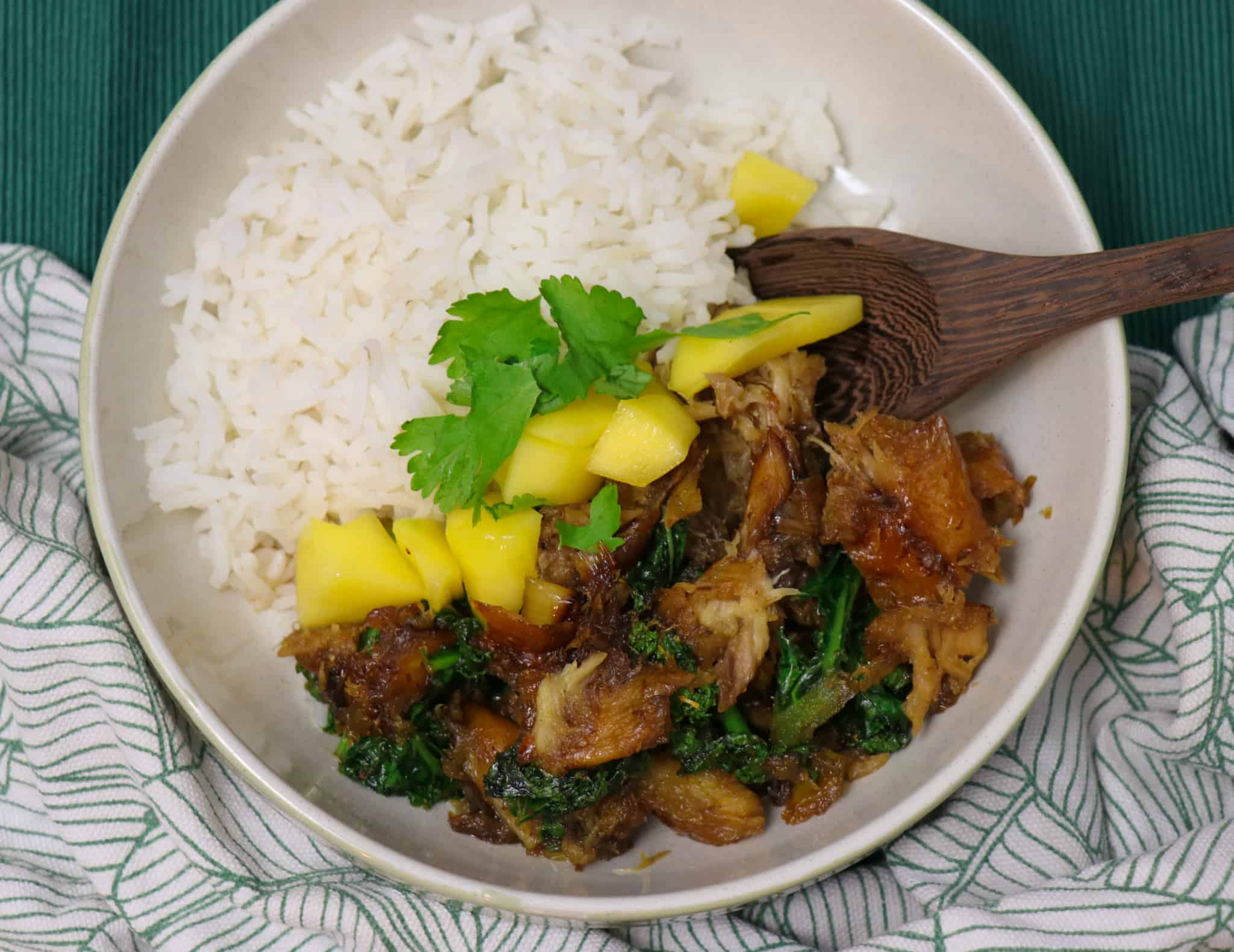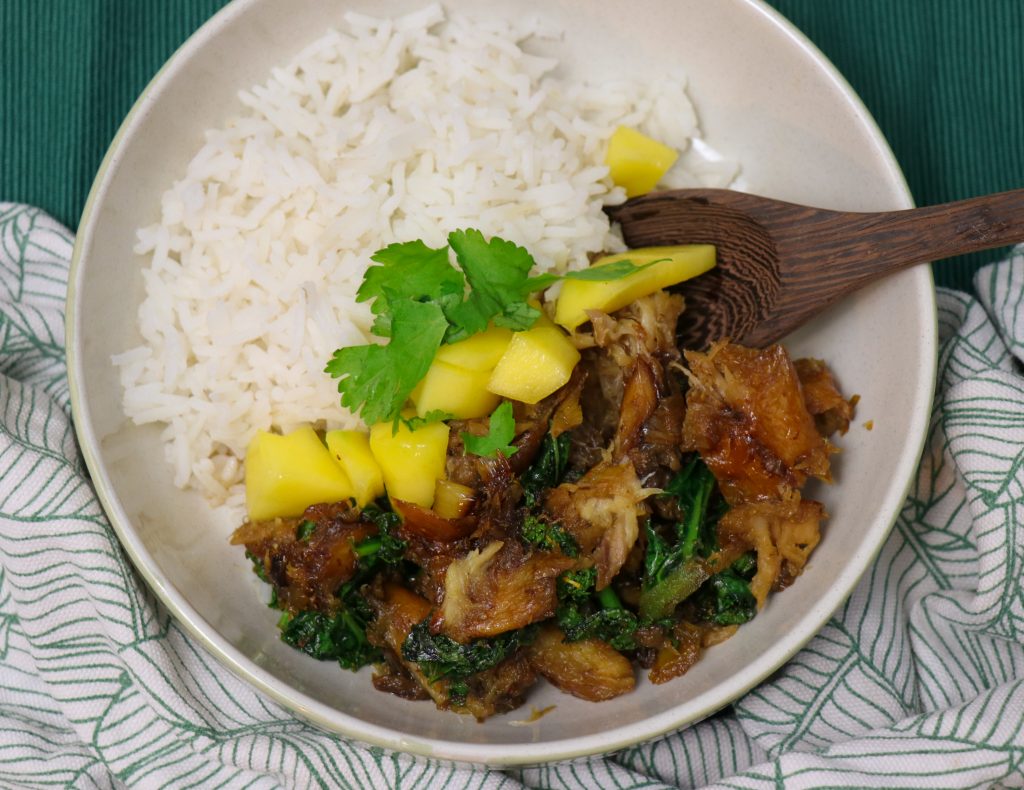 Looking for different ways of eating Mackerel?! This Sweet Spicy Smoked Mackerel Recipe offers a little spice and oriental sweetness.
Serves 2
Prep Time: 5 minutes
Cook Time: 20 minutes
INGREDIENTS
3 Smoked mackerel fillets (already cooked)
2cm Fresh ginger, grated
3 Spring onions, cut into 1cm pieces
Olive Oil
Large handful of Kale
1 tbsp Soy Sauce
50g Brown sugar
1tsp Mirin
1 Mango, cut into small cubes
Rice for serving
Place a pan on a medium heat, add 1 tbsp oil and then add in the spring onion, ginger and soften for 2 minutes.
Add a little water to the pan before adding in the Freshly Spiced Spaghetti Spice Blend, stir and then add the soy sauce, brown sugar and Mirin into the pan, then stir.
Make sure the sugar mixes with the soy sauce before flaking in the mackerel and kale.
Mix all together and leave on the heat for 2-5 minutes until the mackerel is warmed through, stir regularly.
Serve with Rice and place the Mango cubes on top.