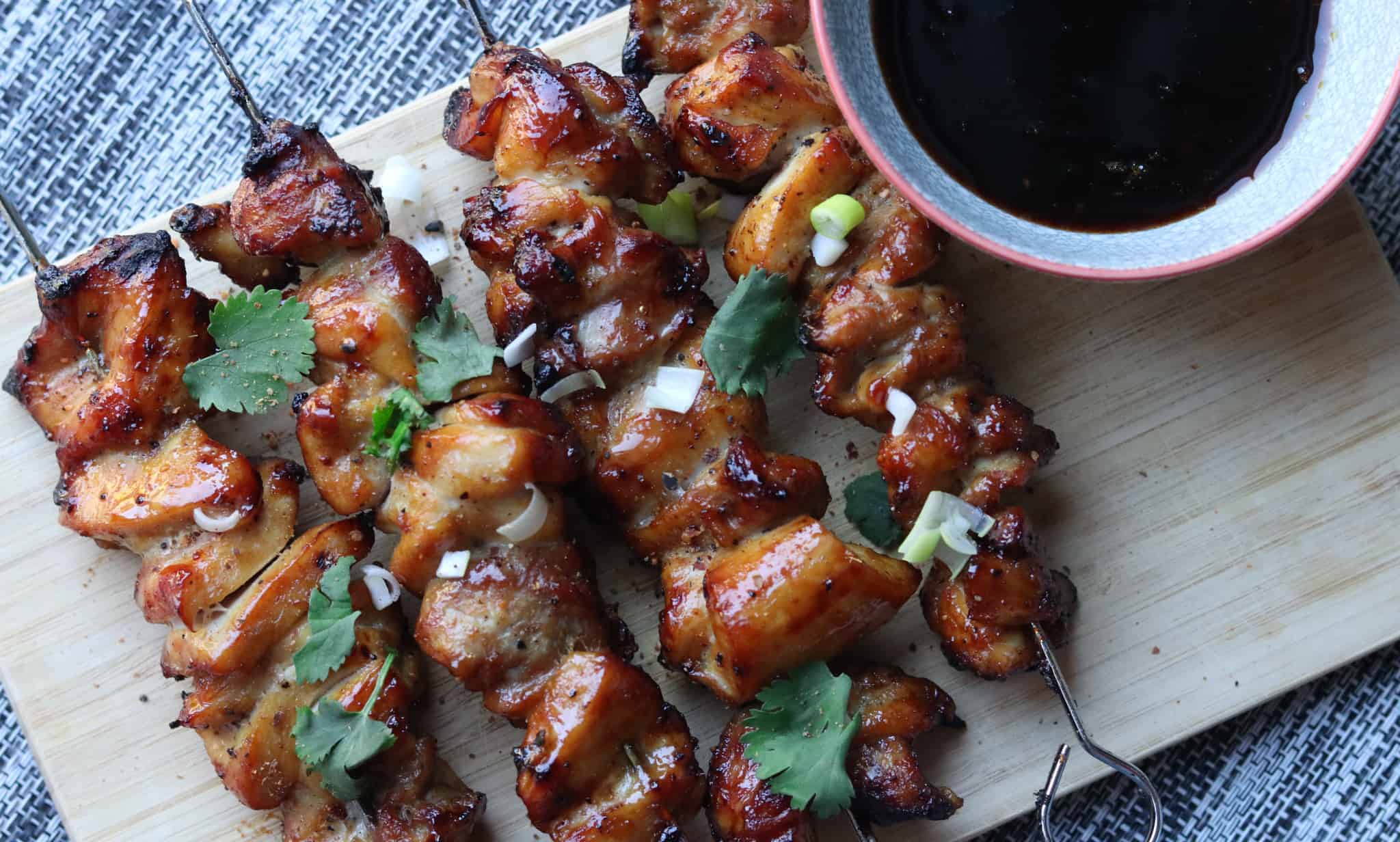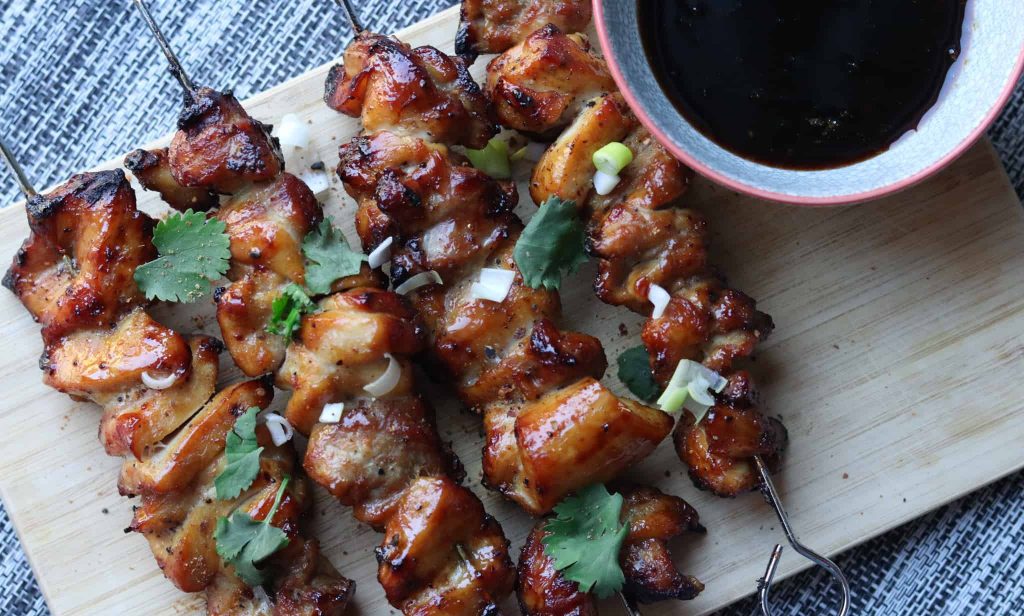 Yakitori Chicken with Togarashi Recipe using our Shichimi Togarashi Spice Blend to take your kebabs to the next level with a delicious dipping sauce
Serves 4
Prep Time: 1 hour, 10 minutes
Cook Time: 20 minutes
INGREDIENTS
500g Chicken Thighs (Boneless and Skinless) cut into 2cm pieces
100ml Soy sauce
4 Spring onions, finely sliced
3 tbsp Brown sugar
2tbsp Mirin
2 tbsp Sherry or Sake
1 Garlic clove crushed
1cm Ginger grated
INSTRUCTIONS
Preheat grill.
Combine the soy sauce, Mirin, sake/sherry, brown sugar, garlic and ginger in a saucepan and place on a medium heat, stir until fully mixed together.
Place the chicken in a bowl and pour just over half of the sauce over, stir to ensure all chicken is fully coated and leave to marinate for around an hour. Make sure you save the rest of the sauce.
Once marinated get some skewers. If using wood, soak in water first to ensure they don't burn.
Skewer the chicken pieces onto them, leaving only a little space between each piece
Place on a grill tray and cook for 4 minutes, take out and coat in the remaining sauce, repeat this every 4 minutes for a total of 20 minutes.