Our range of tasty Spice Blends with Middle Eastern origins. These versatile blends are some of our most popular, great on poultry, red meat, vegetables and tofu.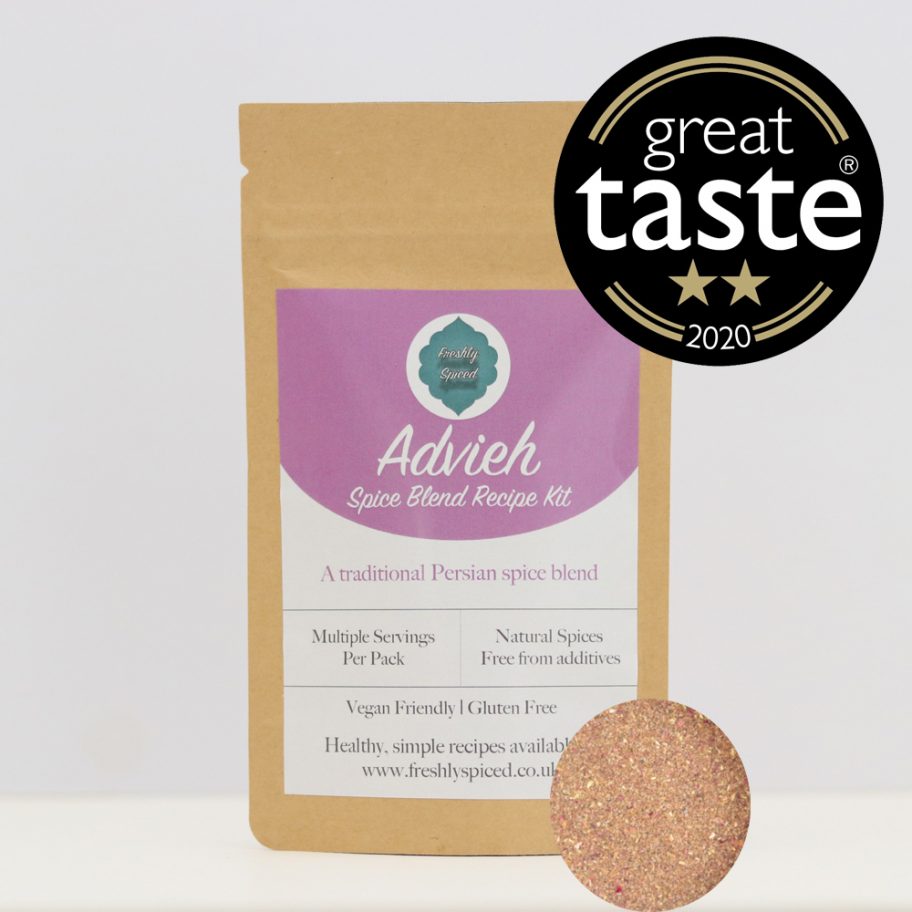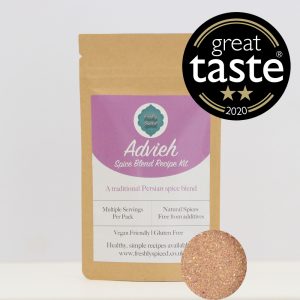 Advieh Spice Blend
The Advieh blend create's a taste of Persian cuisine with warming notes from Cinnamon accompanied with floral Rose Petals creating a versatile spice blend that is unlike others.
This is such a versatile blend and can be used in many dishes including rice flavouring, meatballs, kebabs and fish.
Comes in 25g Pouch, providing 2 people around 3 servings
Order dispatched within one working day, delivery up to three working days
not rated
£

2.30 Inc VAT
Add to basket