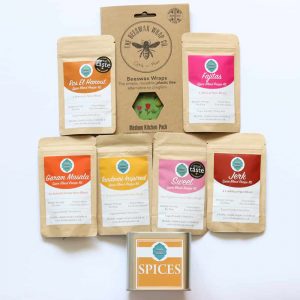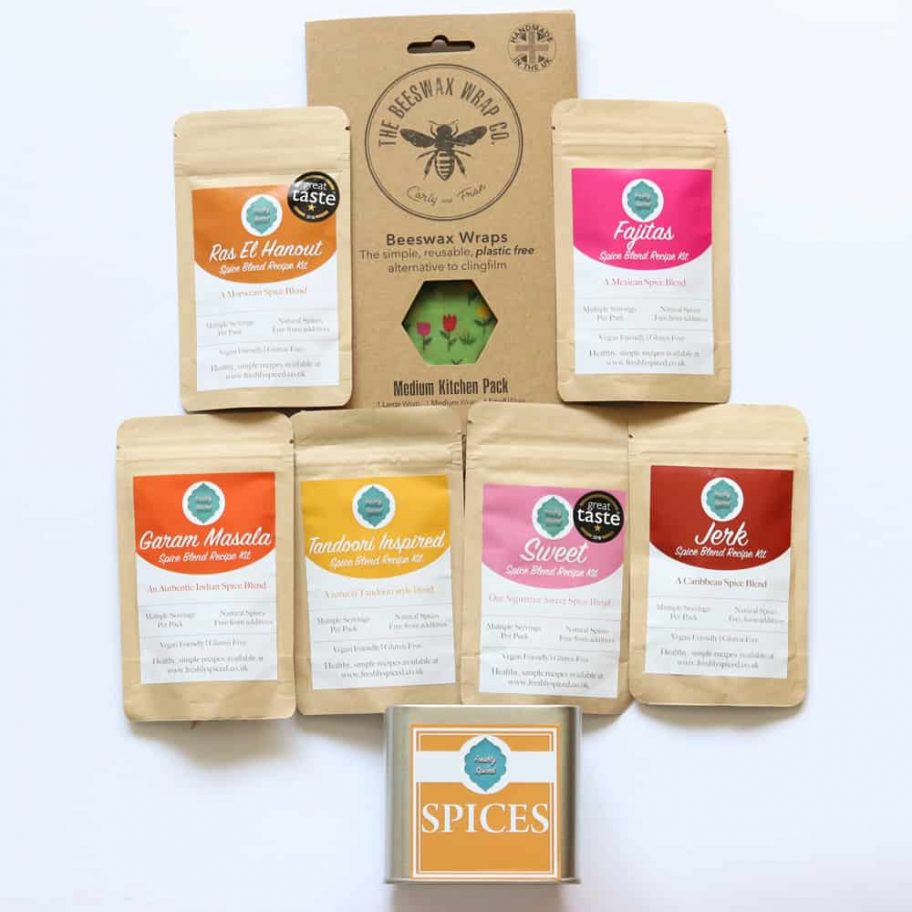 Deluxe Spice Tin Set & Beeswax 3 Combo Pack
A pack to cover multiple meals, containing 6 spice blends specifically with healthy meals in mind paired with the amazing Beeswax Wrap Co's 3 Combo Pack of Beeswax Wraps.
Create a range of amazing spicy meals and keep them fresh naturally with these Beeswax Wraps.
This pack includes:
Garam Masala
Fajita
Tandoori
Jerk
Kebab
Ras El Hanout
Comes in 25g Pouch, providing 2 people around 3 servings
Check out our recipe page and feel free to create your own dishes and share with us.
All blends are great with various meats or as vegetarian dishes.
Order dispatched within one working day, delivery up to three working days
Beeswax Wrap 3 Combo Pack
We have chosen the 3 Combo pack as it offers a great range of sizes to cover most day to day requirements, whether that be wrapping your lunch, covering a bowl to keep leftovers fresh
The 3 Combo Pack contains:
1 Small Beeswax Wrap – 20cm x 20cm
Ideal for covering jars, keeping fruit and vegetables fresh
1 Medium Beeswax Wrap – 30cm x 30cm
Great for wrapping your sandwiches or leftovers
1 Large Beeswax Wrap – 40cm x 40cm
Much larger wrap for keeping bread fresh and larger containers
not rated
£

32.00 Inc VAT
Select options