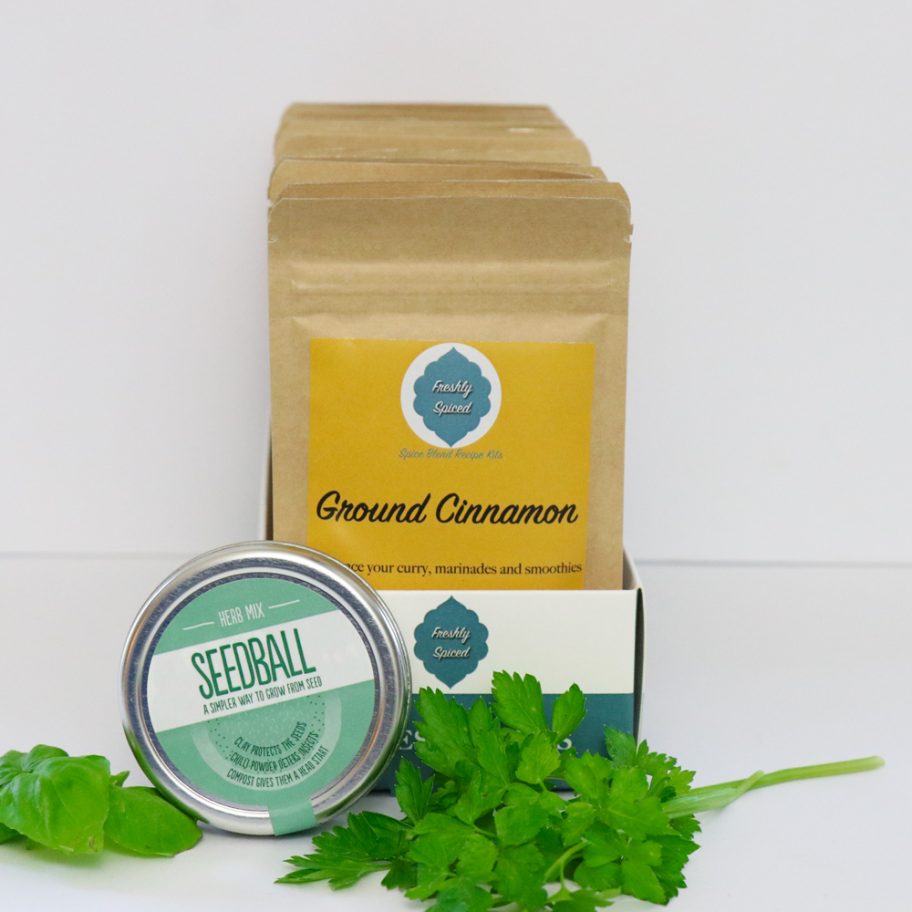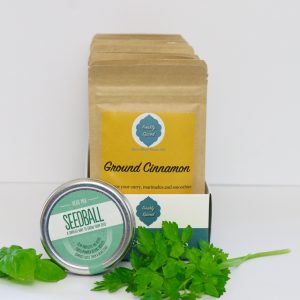 Spice Collection & Herb Seedball Kit
Our Spice Collection contains 14 fragrant spices that have been freshly ground and comes with 1 Storage tray. We have also bundled it with the Herb Seedball Kit allowing you to grow your own fresh herbs to use with our freshly ground spices.
This collection includes:
Ground Cumin
Ground Coriander
Ground Ginger
Ground Turmeric
Ground Chilli
Ground Cinnamon
Ground Cardamom
Ground Nutmeg
Ground Mace
Ground Fennel
Ground All Spice
Ground Cloves
Ground Black Pepper
Ground Fenugreek
This is great for all types of cooking including baking and by using our fresh products it will really enhance your dishes.
Seedball:
Each seed ball contains approximately 10 seeds from a mix of Basil, Dill, Parsley, Chives and Sweet Marjoram, which can be grown on a sunny spot on a kitchen windowsill inside (be sure to keep well-watered) or in a garden bed or pot outdoors.
not rated
£

25.00 Inc VAT
Add to basket