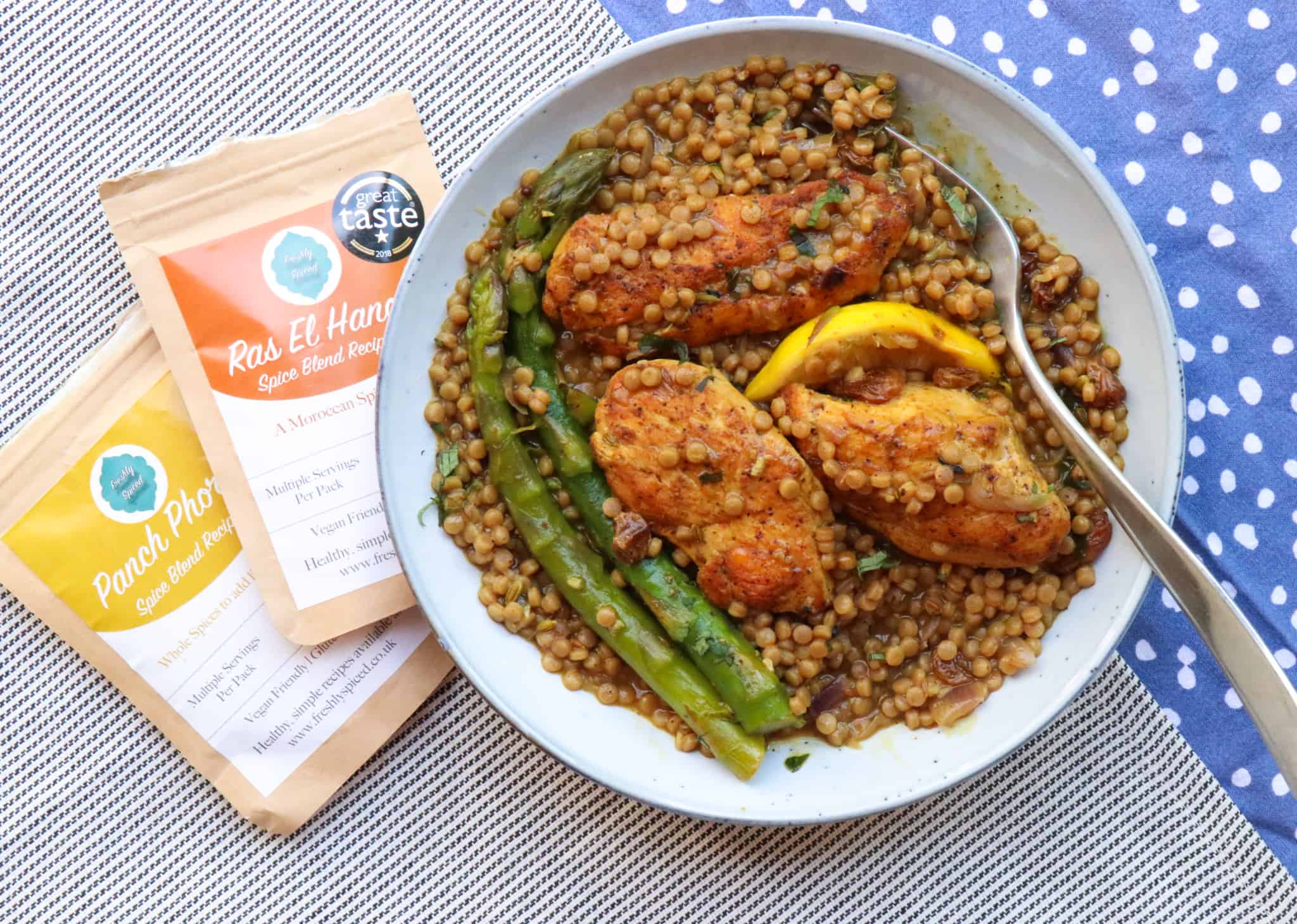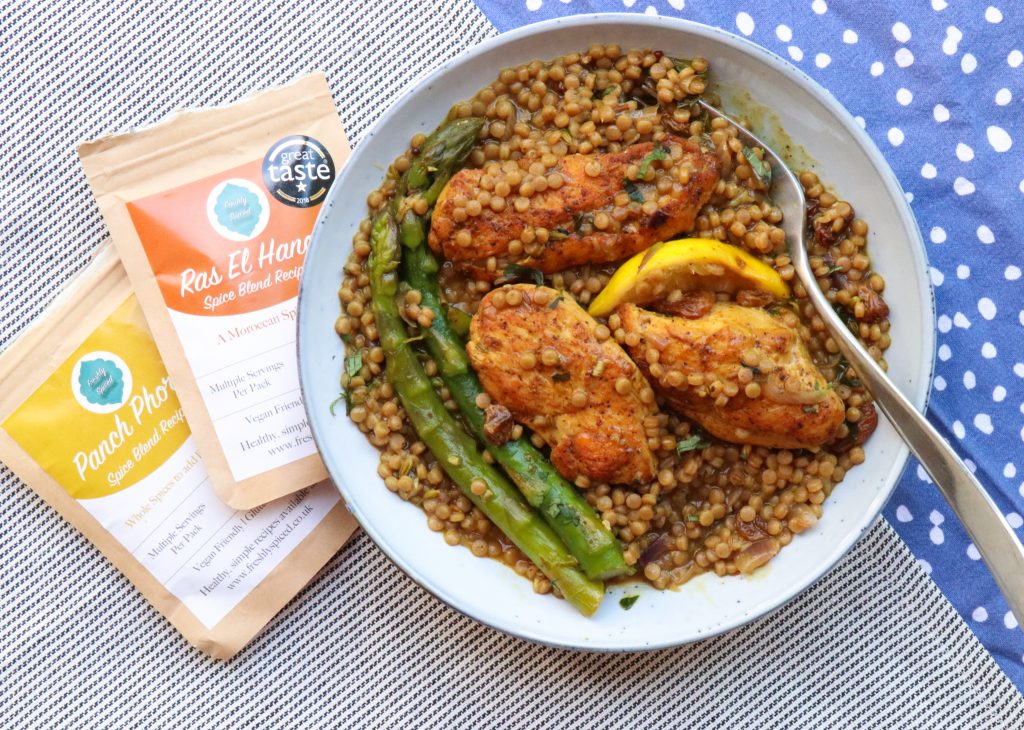 A one pan dish packed with layers of intense flavour with our award winning Ras El Hanout Spice Blend for warming, fragrant notes. We've used giant couscous to give lots of texture. This Moroccan Spiced Couscous & Chicken recipe is a firm favourite in our household.
Serves 4
Prep Time: 20 minutes
Cook Time: 40 minutes
INGREDIENTS
3 tbsp Olive Oil
4 Garlic cloves, crushed
1 Red onion, finely chopped
400-500g Chicken breast, cut each into two pieces
150g Giant Couscous
1 Chicken stock cube
200ml Boiling water
8 Mint leaves, finely chopped
8 Asparagus tips
1/2 Lemon
50g Dried sultanas
Place 1 tbsp olive oil in a large bowl with 2 tsp
Ras El Hanout
and 1 crushed Garlic clove, mix together and add the chicken. Coat the chicken with the marinade and leave ideally for over an hour.
Place a large frying pan on a medium heat with a tbsp olive oil and add the chicken. Leave to brown and turn every couple of minutes, it should take about 8 minutes.
Whilst the chicken is cooking, place a large saucepan on a medium heat, add the remaining olive oil and the
Panch Phoron
, toast for a minute before adding the red onion. Stir through to coat the onion with the spices, cook for a couple of minutes before adding the garlic. Stir and cook for around 5 minutes.
Put the stock cube into a jug with boiling water and whisk together. Place the remaining 2 tsp Ras El Hanout into the onion mix and stir before adding the stock and the couscous.
At this point make sure everything is really coated in spices and leave to cook for about 5 minutes. This should time right for the chicken to be browned which can then be placed in the saucepan along with the asparagus tips.
Bring to a boil and cook for 5 minutes. Scatter in the sultanas and cook for another couple of minutes.
Squeeze in the lemon juice and scatter in the mint. Cook for a further minute and check the chicken is fully cooked before serving.