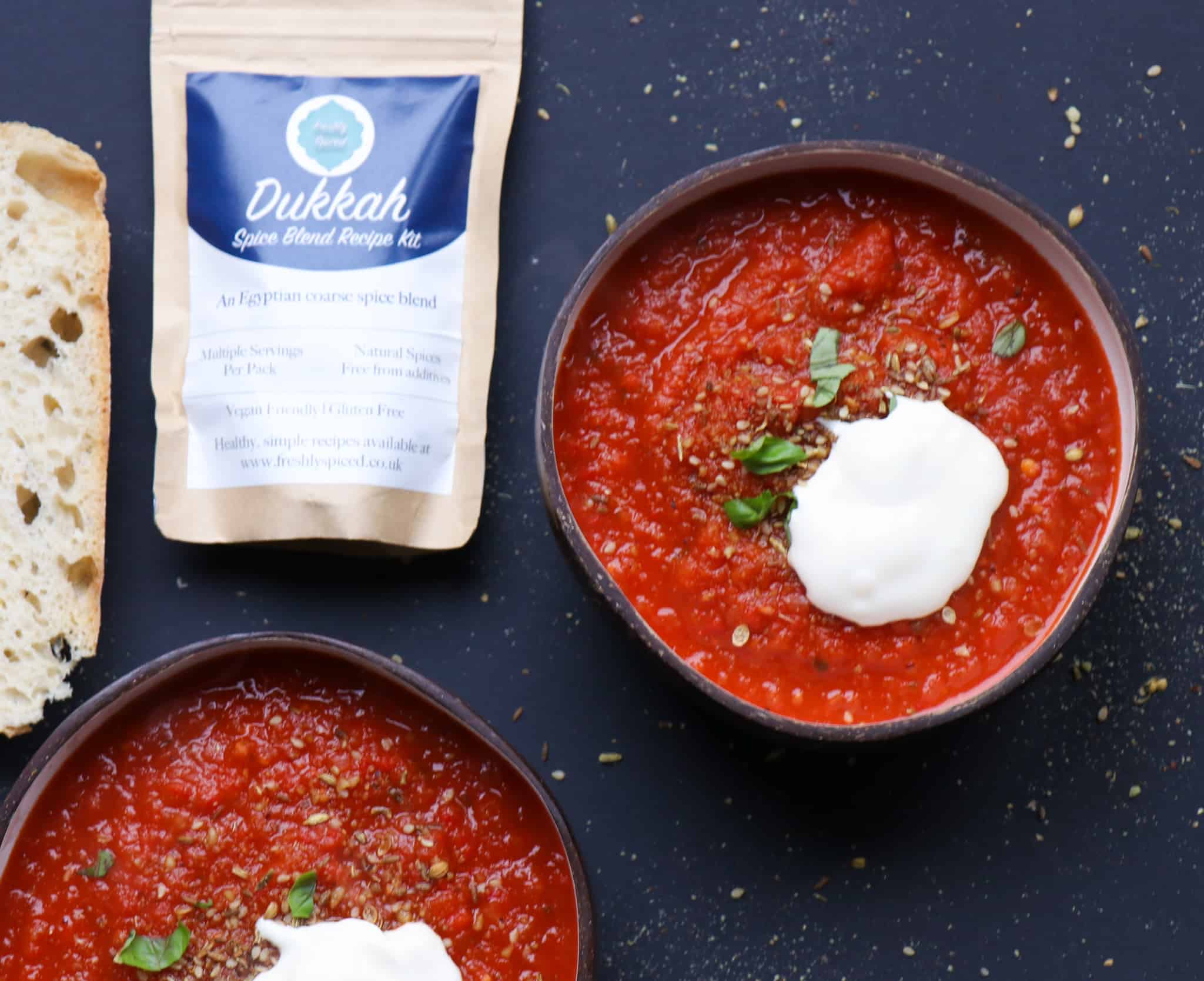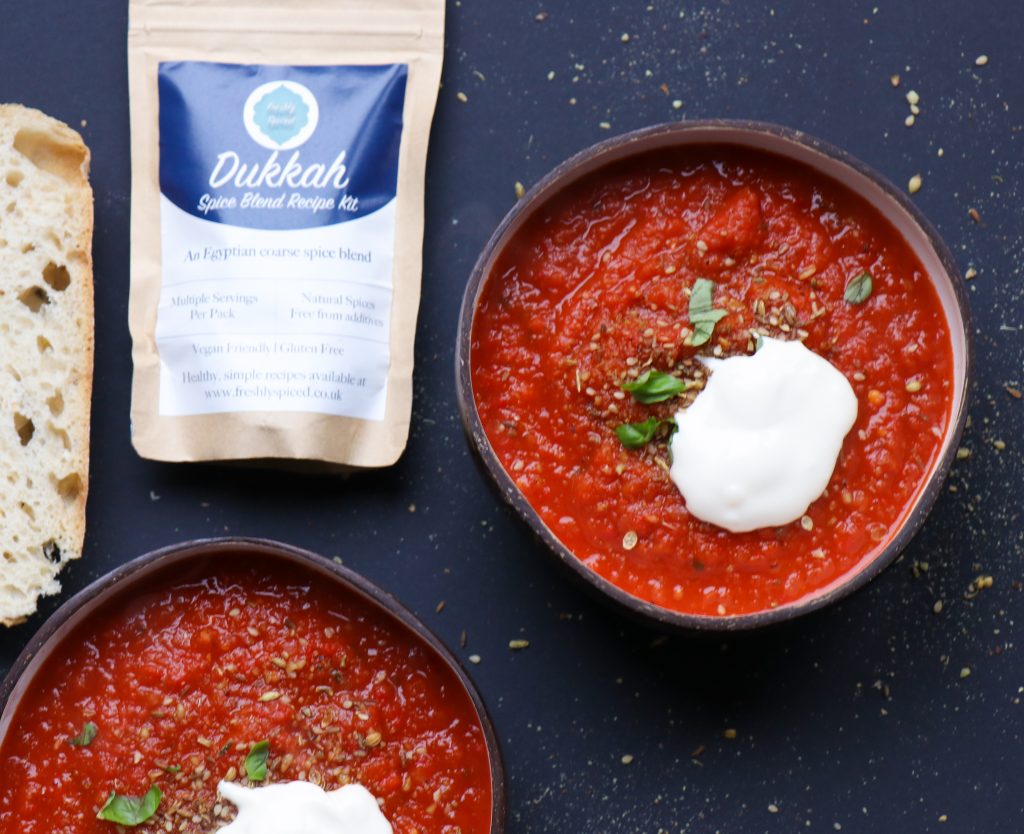 A super simple, hearty and delicious Roasted Pepper & Tomato Soup with Dukkah Recipe.
Serves 2
Prep Time: 10 minutes
Cook Time: 25 minutes 
INGREDIENTS
2 tbsp Olive oil
4 Garlic cloves crushed
1 Onion finely chopped
800g Chopped tomatoes
3 Roasted peppers finely chopped
200ml Veg stock
8 Basil leaves finely chopped
1 tsp Creme Fraîche
Bread to serve
Add the olive oil to a large saucepan and place on a medium heat. Cook the onions until soft and slightly browning (around 10 minutes).
Now add the garlic and cook for a further minute or two before adding the tomatoes, peppers, Baharat and stock. Bring to a boil and then reduce to simmer for 15 minutes.
Season to taste. Add in half of the basil.
Take off the heat and place in a food processor, blitz until smooth.
Serve and top with a tsp of Cream Fraîche, the rest of the basil and freshly spiced Dukkah.