Dukkah Roasted Vegetables with Spicy Scrambled Egg Recipe
(Dukkah Spice Blend and Ras El Hanout Spice Blend)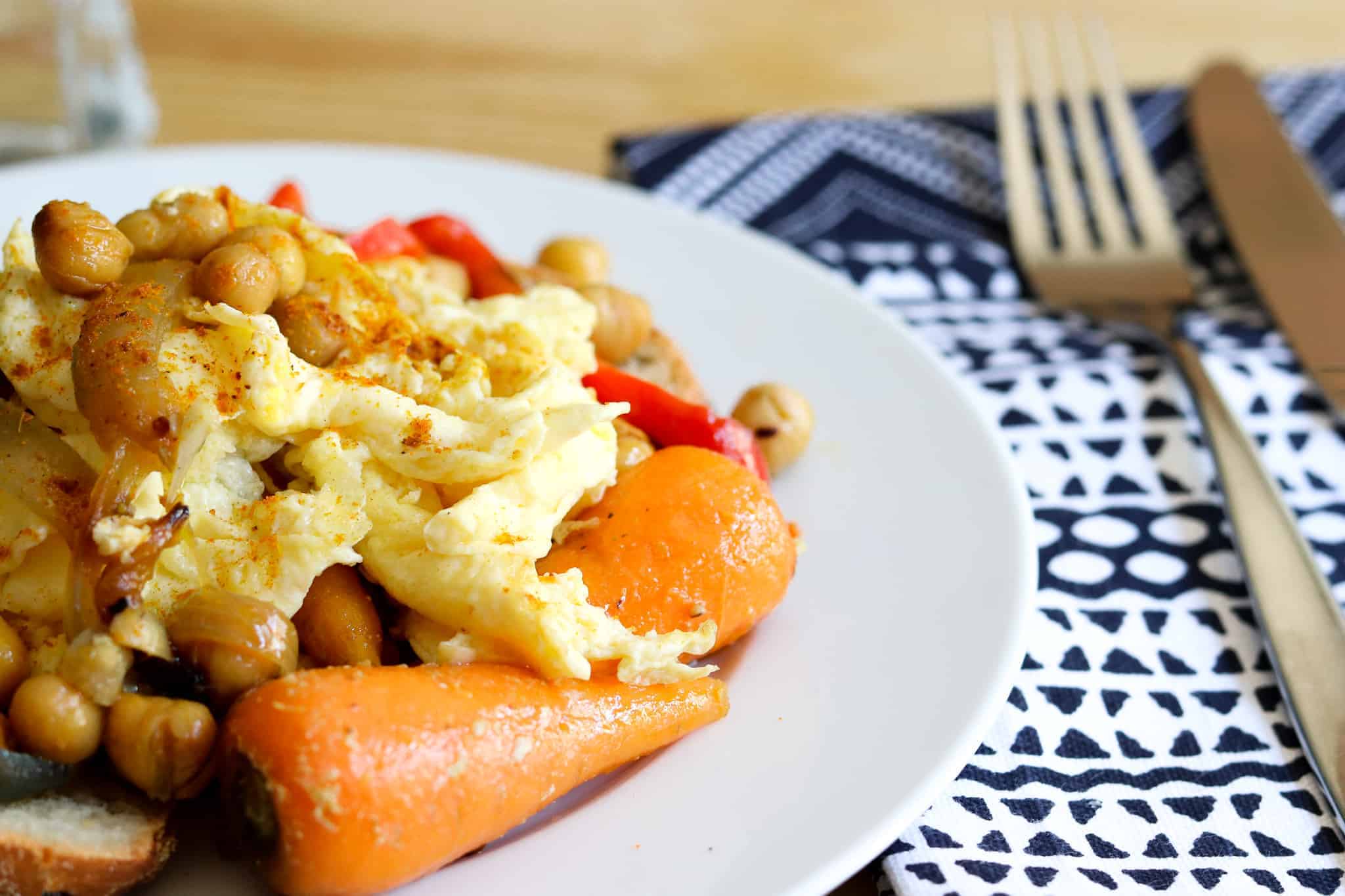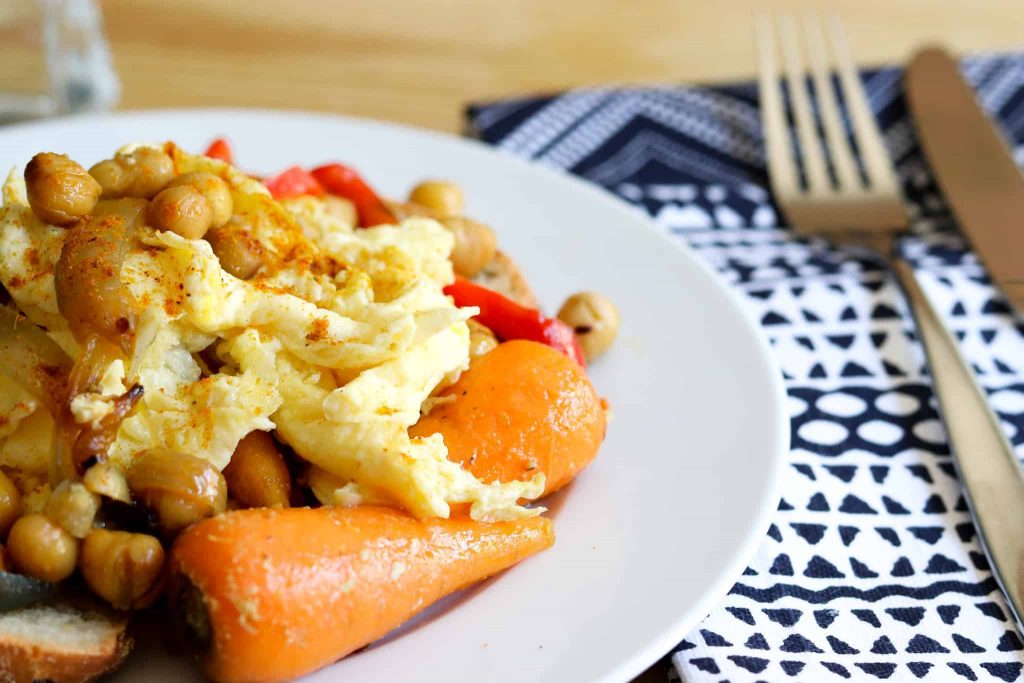 The perfect alternative to scrambled egg on toast, also a great way to use up any leftover vegetables.
Serves 2
Prep Time: 10 minutes
Cook Time: 40 minutes
INGREDIENTS
1 Onion, finely sliced
1 Red Pepper, sliced
Handful of Small Carrots or 1 large carrot chopped
1tsp Freshly Spiced Dukkah Blend
1 400g Tin Chickpeas, drained
2 Eggs
100ml Milk
1/2tsp Freshly Spiced Ras el Hanout Blend
Olive Oil
INSTRUCTIONS
Pre-heat oven to 180C
Add the sliced onion, carrots and pepper to a pan and fry for 10 minutes (or until softened), transfer to an oven proof dish and sprinkle the dukkah spice over. Drizzle with olive oil and combine to ensure all vegetables are coated in oil and spice.  Place in the oven and cook for 20 minutes.
Remove from the oven and add the tin of chickpeas, stir them through and place back in the oven for a further 10 minutes.
Combine the eggs and milk and scramble in a pan for a few minutes.
Remove roasted vegetables from the oven, add the scrambled egg before serving and finally finish with a sprinkling of Ras El Hanout
Great to serve on a slice of sourdough bread